Current Viral Sport
49ers Superfan Bayley Branded a "Traitor" After Pre SuperBowl Snap Goes Viral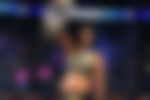 WWE Superstar Bayley is one of the most popular female wrestlers of the current generation. For the past few years, Bayley has dominated the women's division and remained a top star. Bayley would undergo a heel turn a few years ago, and it did wonders for her career.
ADVERTISEMENT
Article continues below this ad
However, Bayley would suffer an injury in 2021 and be put out of action. After she returned with her own faction last year, Bayley started terrorizing the women's division once again. Recently, after she upload her recent social media post, fans started attacking her and calling her names.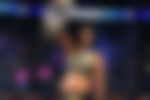 ADVERTISEMENT
Article continues below this ad
Both WWE and football are two of the most popular sports in the world and attract millions of audiences every year. However, during SuperBowl, Bayley took to her social media handle and uploaded photos showing herself with the Eagles' mascot.
Read More: 285 Lb WWE Monster, Who Destroyed Brock Lesnar in 85 Seconds, Had an Intense Backstage Faceoff With Dwayne Johnson
Fans were taken aback by Bayley's photos and her love for the Eagles. Previously, it was noted that Bayley was a 49ers fan, and her current love for the Eagles forced her fans to turn against her. Bayley hails from the Bay area and is a proud San Francisco 49ers fan. However, her sudden shift with the Eagles compelled her fans to label her as a traitor.
WWE and NFL fans react to Bayley's photos with the Eagles
Once a proud San Francisco 49ers fan, the former WWE SmackDown Women's champion's shift with the Eagles caused her fans to question her loyalty, and even term her as a traitor. No sooner did she upload the pictures that the fans unloaded their remarks and statements on her.
Bayley as an Eagles Fan???

— The Autistic Drip King! (@NathanPoyser5) February 13, 2023
Ahh, not following that cry baby team anymore? 😜

Love your work, keep entertaining!

— brian smith (@luv2eat_chefduf) February 13, 2023
Weren't you a 49ers fan 2 weeks ago?

— Joey Sada$$ (@oreodunkchamp) February 13, 2023
If you can't beat them, join them! NFC FTW

— Charles Gildart (@CGildart) February 13, 2023
WHAT ABOUT THE 49ERS??🤨

— obsessed with everything • (Rosa's Version)🫶🏽 (@_moonchildrosa) February 13, 2023
Unfortunately, the Philadelphia Eagles lost the SuperBowl to Kansas City Chiefs, 35-38.
ADVERTISEMENT
Article continues below this ad
What are the plans for Bayley at WrestleMania 39?
Bayley is currently involved in a feud with Becky Lynch. However, her WrestleMania 39 plans are still unclear and it is still doubtful whom she will be facing at WrestleMania 39. With the Road to WrestleMania now commenced, fans will await the confirmation on Bayley's opponent at the marquee event.
However, recently she came up with an unique opponent for next year's WrestleMania in Philadelphia. For a few years now, heat has been growing between Bayley and Michael Cole. And, Bayley recently joked that she could face Cole at the next year's event.
ADVERTISEMENT
Article continues below this ad
Watch This Story:  Dwayne Johnson's Daughter Simone to The Undertaker's Daughter Kaia – Meet Daughters of Top WWE Stars
Do you want to see Bayley face Michael Cole?