Air Sports
'Air' early reviews call Ben Affleck's film 'one of the best sports movies ever'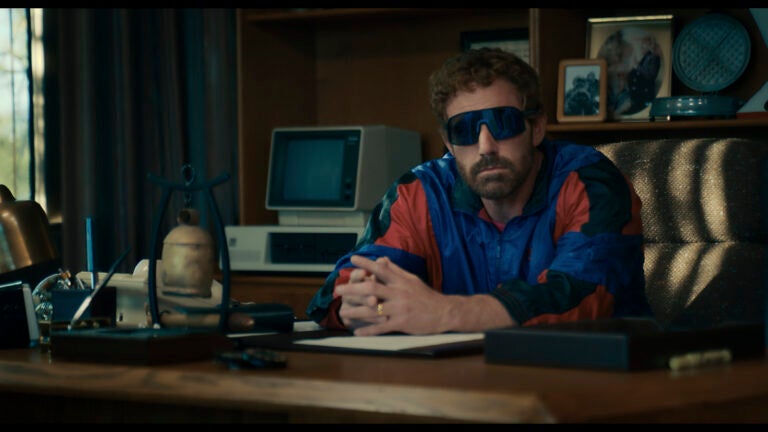 Entertainment

Matt Damon and Ben Affleck's new Nike movie "Air" is getting strong reviews after its worldwide premiere at SXSW over the weekend.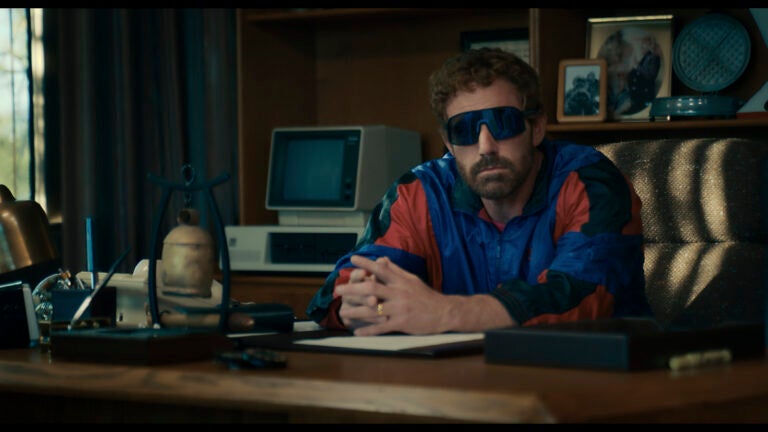 Standing on stage at South by Southwest Film & TV Festival in Austin, Texas, on Saturday, Ben Affleck told the audience that the premiere of his new movie "Air" was "the most important night of my professional life."
"Air" is the first film to be released by Affleck and Matt Damon's new production company Artists Equity, which focuses on making the mid-budget adult dramas the Cambridge duo feel have nearly disappeared from the movie landscape in recent years.
Directed by Affleck, who also plays Nike founder Phil Knight, "Air" chronicles the rise of Nike from scrappy upstart to apparel giant in the 1980s thanks in large part to company executive Sonny Vaccaro (Damon) finagling a game-changing partnership with then-rookie Michael Jordan.
The film doesn't hit theaters until April 5, but if early reviews from the festival are any indication, audiences are in for a treat.
The most rapturous review came from Indiewire, whose critic Marisa Mirabal gave the film an A+ and called it "one of the best sports movies ever made."
"Affleck successfully captures Nike's heartwarming and hilarious marketing journey while paying respectful homage to all involved," Mirabal wrote. "'Air' is a tremendous underdog story filled with lovable characters. It's truly a film about legends made by legends."
While other critics were didn't go quite that far in their positive notes for the film, all nine reviews currently cataloged by Rotten Tomatoes are coded as fresh, giving "Air" a (very early) 100 percent rating.
Variety's Peter Debruge compared "Air" favorably to "Jerry Maguire," and lauded the casting of Viola Davis as Deloris Jordan, the mother of the Hall of Famer.
"Casting Davis was the smartest thing Affleck could have done, as the EGOT winner is to acting what Jordan is to sports," Debruge wrote. "Her strength inspires, and she can move us to tears while making it look easy."
In his review for The Wrap, critic Rob Dean concedes that, while not everything in "Air" worked for him, portions of the movie are extremely entertaining.
"The banter in [Alex] Convery's script is entertaining, but it's truly the actors under Affleck's excellent direction that makes "Air" feel like something special," Dean wrote. "It doesn't nail every scene or sentiment; but when the film is good (which is often), it's on fire."
Along with Damon, Affleck, and Davis, "Air" stars Jason Bateman ("Arrested Development"), Chris Messina ("The Mindy Project"), Marlon Wayans ("Requiem for a Dream"), Chris Tucker ("Rush Hour"), and Matthew Maher ("Our Flag Means Death").
Following its theatrical run starting April 5, "Air" will begin streaming on Prime Video.
Need weekend plans?
The best things to do around the city, delivered to your inbox.