Air Sports
Air Review: Ben Affleck And Matt Damon's Sports Drama Is Solid, But Very Traditional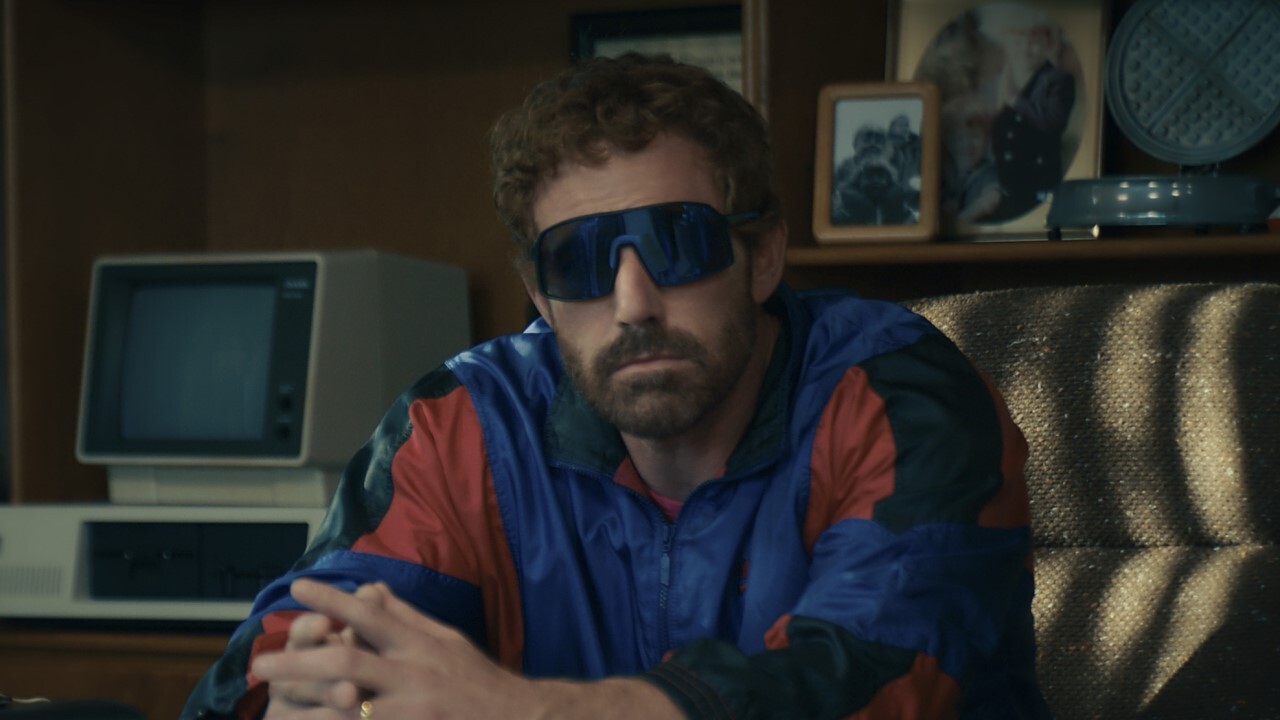 Five words almost guaranteed to perk up the ears of moviegoers have to be the phrase "Based on a true story." Depending on the subject, the story of any historical moment's genesis has the potential to draw a crowd hungry to partake in a mix of true happenings and cinematic panache ultimately resembling a milestone in history. As of late, the biopic genre has been exploring the stories behind brands that made an impact on business and pop culture alike. Director Ben Affleck's Air is the latest film to do so, taking us behind the scenes of the negotiations that made Michael Jordan's iconic Nike brand happen.
Air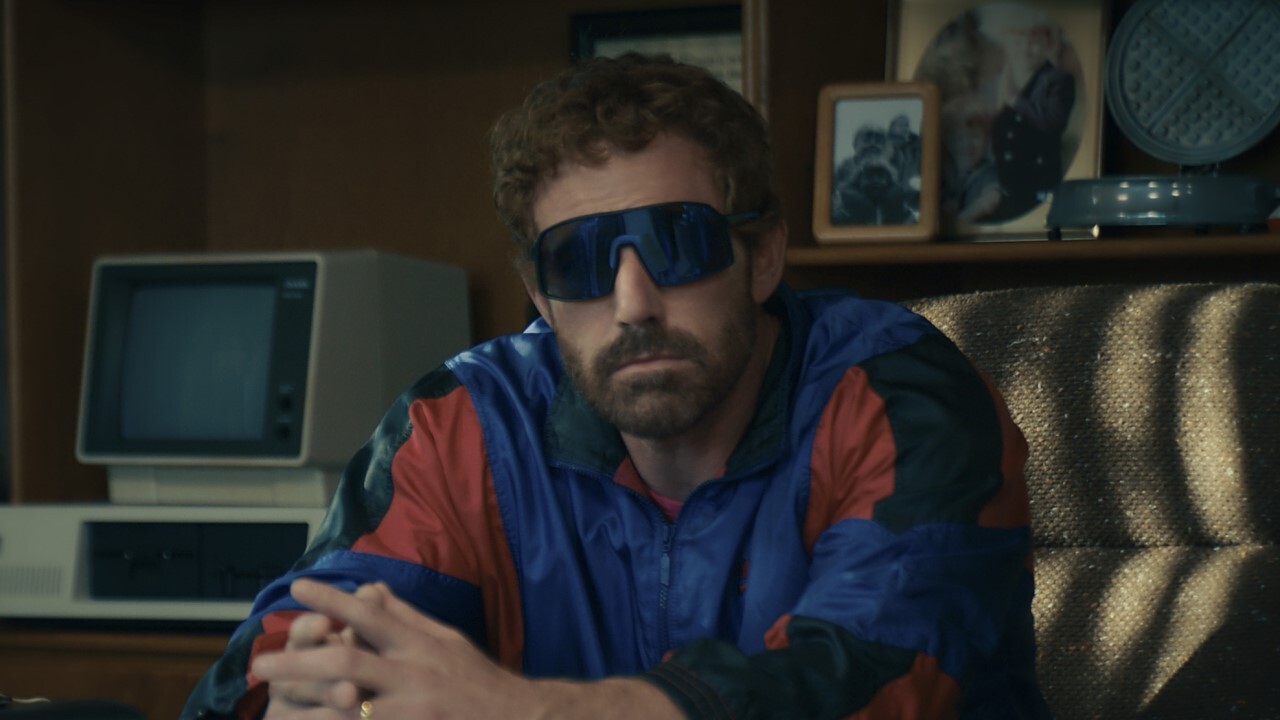 Release Date: April 5, 2023
Directed By: Ben Affleck
Written By: Alex Convery
Starring: Matt Damon, Ben Affleck, Jason Bateman, Chris Messina, Matthew Maher, Marlon Wayans, Jay Mohr, Julius Tennon, Chris Tucker and Viola Davis
Rating: Rated R for language throughout
Runtime: 112 minutes
What results is a solid movie that tells the story of Sonny Vaccaro (Matt Damon), the man who supposedly saw a vision of Nike boosting its basketball profile by devoting a product line to then-NBA rookie Michael Jordan. In 1984, Vaccaro utilizes an unconventional strategy and way of dealing that violates everything the business is doing. With his vision and faith in the Jordan name, Sonny and his team at Nike push forward in forging the Air Jordan name. 
Writer Alex Convery's screenplay for Air is the backbone of a respectable entry into the "based on a true story" genre, with Ben Affleck's directing skills once again on display at full power. Yet, with all of the ingredients present and accounted for, the resulting movie still comes off as a super safe affair that plays things down the middle. 
Shoe geeks unite: Air is a movie that primarily has your interests in mind.
Air is, above all else, the story of the Air Jordan shoe brand's formation. Throughout the almost two-hour film, we're treated to consistent reminders of the culture and the atmosphere of the NIke campus. So if you're a fanatic of all things footwear, Air has you covered.
The dogged efforts of Matt Damon's Sonny Vaccaro are chronicled through various phases of dealing that cross through several of the by-laws that made Nike what it is today. Air is clearly pitching to the crowd that wants an in-depth look at the decision making process that landed Air Jordan as one of the most profitable and identifiable shoes of the modern world. 
However, this film short changes sports fans in a rather interesting way, as this Michael Jordan-adjacent history does everything it can to avoid flat out showing his airness. If the movie focused totally on the negotiations of Jordan's parents, Deloris (Viola Davis) and James R. Jordan Sr. (Julius Tennon), then things may have played more evenly. But Air has an awkward habit of addressing Michael Jordan indirectly, even in scenes where he's physically present and can be heard delivering a line or two through actor Damian Young. 
This doesn't happen just once, but in a handful of scenes that show the process of the Jordan family's meetings with various other shoe brands. While the main focus is Nike's part in making the brand what it is today, even just one scene of Jordan being included as an actual character would have improved how it all plays out. This turns out to be even more frustrating in a movie like Air where the players involved feel more interesting than the achievement they're working towards.
Characters trump events in Air's story, but the total package is still a bit light.
Early in Air, a history of gambling is established in the character of Sonny Vaccaro. That right there feels like a standard parallel to draw between the personal and professional life of Matt Damon's Nike company man. And yet, the movie doesn't feel like it truly shows a risk being taken, which is partially because of a famous set of guidelines for business within the titanic shoe company basically saying that this is standard operating procedure. If the whole company is run on a maverick's code of ethics, then taking the chances the normal would see as thrilling come off as just another day at the office. 
The advantage that Air has with its cast of historical figures is that their personalities liven up the proceedings. Comedically profane phone calls between Damon's Vaccaro and Chris Messina's David Falk (Michael Jordan's then-agent) are some of the highlights that brighten up the very familiar story. Even something as simple as inside baseball conversations with NIke stalwarts Rob Strasser (Jason Bateman) and Peter Moore (Matthew Maher) comes to life, as everything from NBA regulations to shoe design pros and cons are discussed. 
Air has also been gaining notice for powerhouse performances from Matt Damon and Viola Davis, both of whom land some of the most dramatic moments in the entire story. With an actor/director like Ben Affleck at the helm, one would expect the acting talent on display to be on point, and that's indeed the strongest component the film has going for it. 
Even Affleck's portrayal of Nike CEO Phil Knight is a winner, with this movie's own helmer unafraid to play one of the doubtful figures who also happens to be a bit of a goofball. It doesn't wholly cover the narrative's lack of pull, but the personalities of Air keep things moving, even in some of the slower spots.
While there's some heartfelt and humorous moments, Air plays it too safe with the subject depicted.
With a talented roster of performers, Air still doesn't manage to land a totally captivating portrait that'll win over the outsider. There are certainly moments that stick the landing – such as a Matt Damon monologue and one politely tense phone conversation between him and Viola Davis hammering home the message of the movie. The sentiment that total commitment to Michael Jordan's talent is the driver for this unproven brand is never a problem. If anything, it's the way that everything is structured that really robs Air of a more convincing narrative to draw anyone outside of the sports or sportswear world into its tale.
The mark of a good historical biopic is the ability to invite those who might not be into the subject at hand to want to dig in. It's how movies like Moneyball turn subjects as supposedly boring as sabermetrics in baseball into a widely regarded home run. Air will play well with the faithful, but outside of the die-hards whose minds are already made up, this game will be seen as respectably played, but not that intensely interesting.