Details Behind $200 Million Champ Max Verstappen's Viral Sim Set Up
It was clear from the moment Max Verstappen made his Formula 1 debut that the…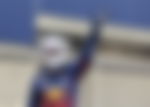 It was clear from the moment Max Verstappen made his Formula 1 debut that the young Dutchman would not accept anything less. It appears like Verstappen is currently winning fans' hearts with his most recent activities by demonstrating his commitment to sports. Atze Kerkhof, the co-owner of his e-racing team, demonstrates his dedication by giving the details of the 'way' of his training.
ADVERTISEMENT
Article continues below this ad
The $200 million world champion appears to have a wide range of interests in racing; for instance, he frequently participates in simulation racing events with Team Redline and openly declares his love of endurance racing. He enthusiastically took part in virtual races at Le Mans and Daytona, for example. This year, the Dutchman will compete once more. On January 14 and 15, he will start working during the fictitious 24 hours of Le Mans, where he will take vengeance.
ADVERTISEMENT
Article continues below this ad
Verstappen's virtual racing setup
The Dutchman credits his real-world training and mental development as a result of his love of virtual racing, which he indulges in on his simulator for hours at a time. One of the most valuable setups in the $200 Million star, it seems, is the $35000 setup. The team RedLine co-owner discussed in detail the double champion's devotion and affection for simulation setup in an interview.
According to Kerkhof, "He was moving places and the whole house was empty. Then he sent the picture like, 'guys I'm done and this is the only thing left'. And there was this whole empty room since he was moving. He went to a different place basically and but only his SIM was there still because he didn't want to touch his simply didn't want to move his him right before the race. Because what if something is not connected?  So everything was out except his SIM. Just to make sure the SIM was untouched before that race. And it was quite a funny photo actually. It was very lonely in a big house in a big apartment. And there is this one simulator there left with Max."
The F1 drivers utilize simulations for training, but for Verstappen, it's more than just training—he finds it fascinating.
Max Verstappen expresses his views on Sim racing
ADVERTISEMENT
Article continues below this ad
In all these years of racing, Max Verstappen has only become better. Due to his focus and preparation, the Dutchman's career graph has only progressed. The Red Bull ace is currently not just one of the fastest drivers on F1 courses, but he is also displaying blazing speed in sim racing. Sim racing varies from Formula 1 racing in part because of the implementation of various approaches.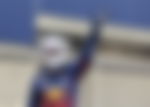 Verstappen stated in an interview with Carnext.com, "For me, it is interesting to compare myself with them because they are naturally fast on the sim. I am naturally fast in real life. On the simulator, these guys are the benchmark and I have to push myself to that limit." 
ADVERTISEMENT
Article continues below this ad
WATCH THIS STORY: F1 to Hold Crunch Netflix Talks Amidst Max Verstappen "Fake" Accusations
Max Verstappen is demonstrating not only remarkable dedication but also versatility by competing in several races. Taking part in various races can give him the confidence he needs to win a third straight title. Given that, do you believe Verstappen will be able to exact revenge for his loss from last year in the Le Mans this time?