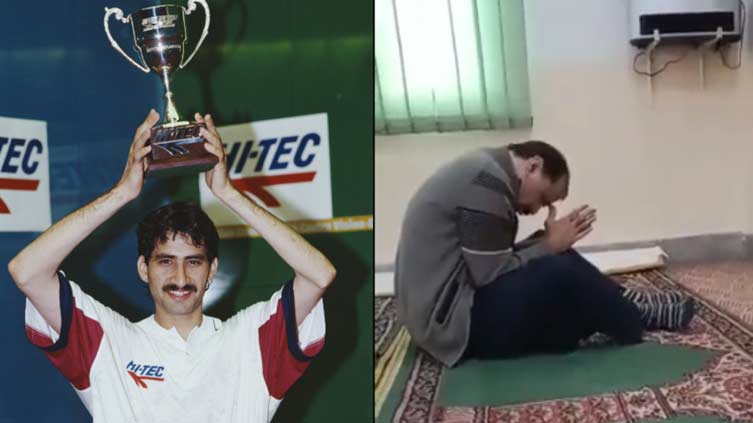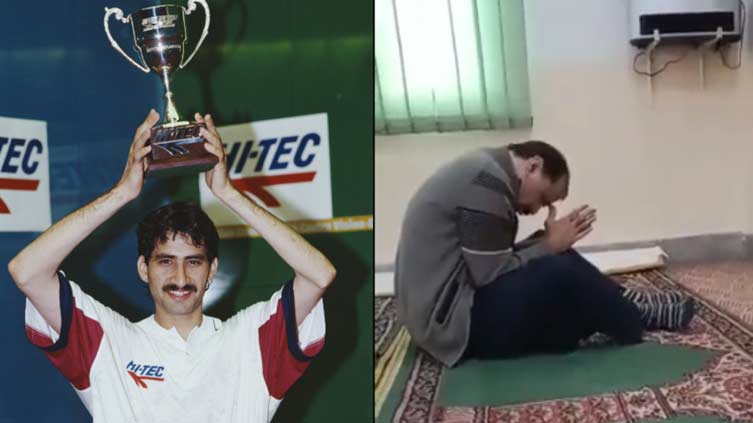 Sports
Jansher Khan's viral video – fact and fiction
LAHORE (Web Desk) – Former World Squash Champion Jansher Khan's viral video on social media turned out to be a lie. The brother-in-law of the squash legend denied the news and said that the former World Champion does not suffer from any serious disease or problem.
In a viral video shared by a social media user, the former Squash champion can be seen praying in a mosque. He shared that the sportsman is in severe condition and suffering from Parkinson disease.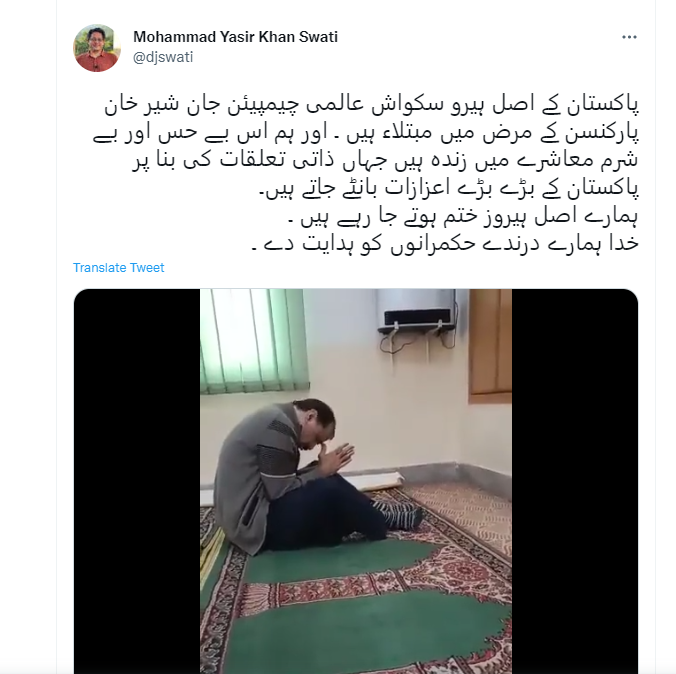 Khan's brother-in-law and trainer of sports academy said in a video that Khan is completely fine and trains young squash players of under 11, 15, 17, 18 and 19. In the video, he also requested the government to take a serious action against the person who spread false information about the sports legend.
Khan can also be seen in a photo shared with the video on Twitter in in which the star player is all smiles.
 


— Zahid Khawaja (@khawajaNNInews) January 23, 2023
Khan is a former World number one professional Pakistani squash player. During his career, he won the World Open a record eight times, and the British Open six times. He is widely regarded as one of the greatest squash players of all time. Ranked number 1 in the world from Jan 1988 till January 1998, (513 weeks) (118 months) (9.8 Years) Jansher Khan's retirement in 2001 brought an end to nearly 50 years of domination by Pakistan in the sport of squash. He was troubled by back, knee and groin injuries throughout his career.
' ;
var i = Math.floor(r_text.length * Math.random());
document.write(r_text[i]);