Ronaldinho's son, Joao Mendes, has joined Barcelona's famed La Masia academy. His highlight reel is pretty special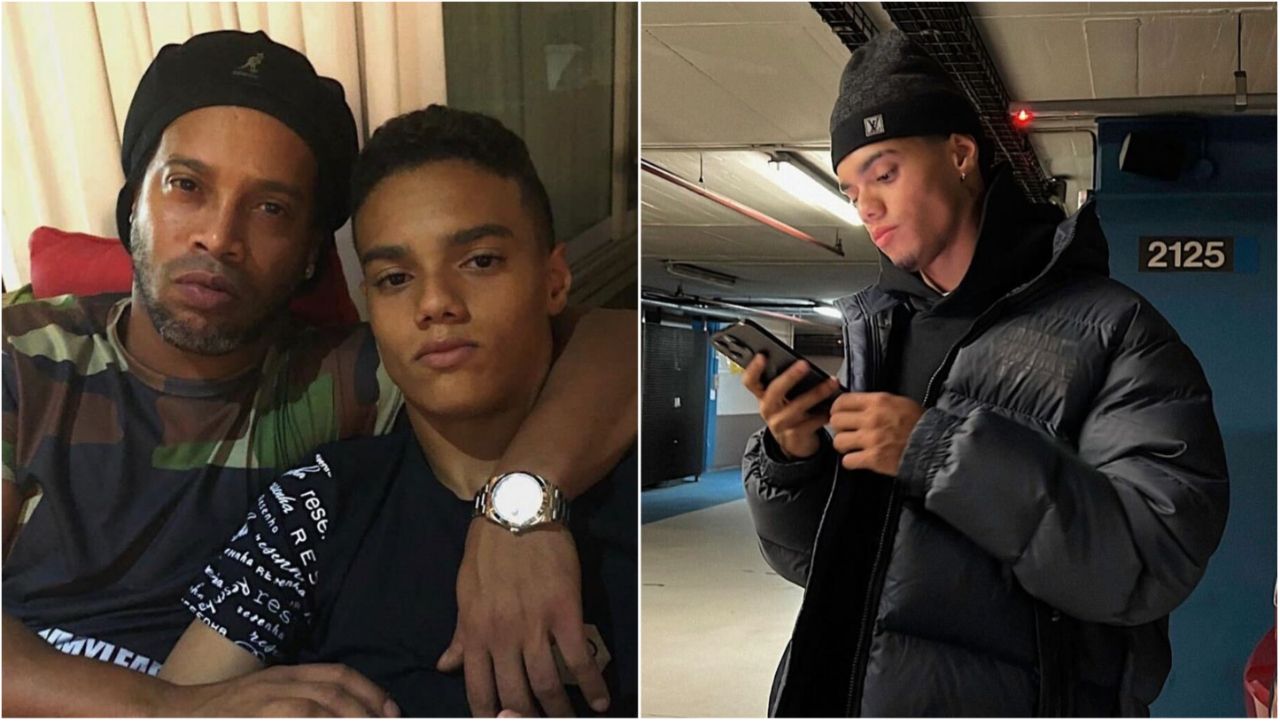 Barcelona legend Ronaldinho has expressed his love for the Catalan club after his son, Joao Mendes, joined the famed La Masia academy at Camp Nou following a successful trial in January.
Ronaldinho spent five years with La Blaugrana as a player and currently works as an ambassador for the 26-time La Liga champions.
However, with his flesh and blood now officially part of the Barca fold, the Brazilian icon vowed to be 'more present than ever' around the club.
While his dad dazzled Barcelona fans with his exceptional ability both on the wing and as an attacking midfielder, 17-year-old Mendes plays as a striker.
Despite their differing roles, though, it is clear that Mendes inherited plenty of the skills and trickery that helped his father scoop the 2005 Ballon d'Or crown.
A video entitled 'You won't believe how good Ronaldinho Jr has become' has racked up over 1.4 million views since it was uploaded to YouTube less than 10 days ago – and it gives an insight into the potential of the talented youngster.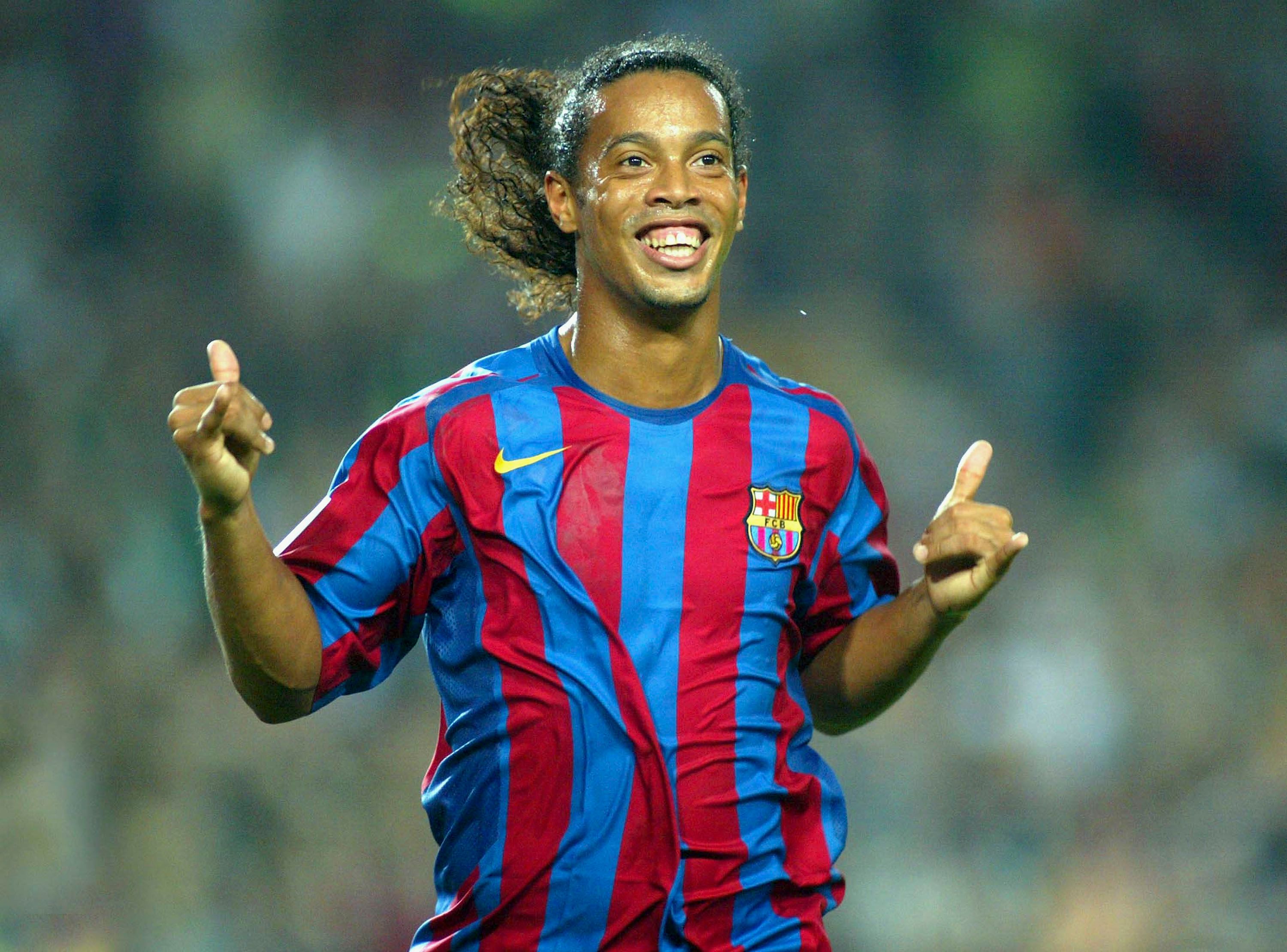 BARCELONA, SPAIN – OCTOBER 30: Ronaldinho of FC Barcelona celebrates his goal during the La Liga match between FC Barcelona and Real Sociedad, on October 30, 2005 at the Camp Nou stadium in Barcelona, Spain. (Photo by Luis Bagu/Getty Images)
Of course, comparing him directly with Ronaldinho wouldn't be at all fair at this early stage of his career, but Mendes is clearly very much at home with the ball at his feet and more than willing to bust out a trick or two when the opportunity presents itself.
You can see the exciting prospect in action for yourself below.
Video: Viral highlight reel shows just how good Ronaldinho's son has become
The comments section saw plenty of praise for Mendes, with some comparing the teenager to his father as well as other Brazilian greats. Read on to see the best of the reaction.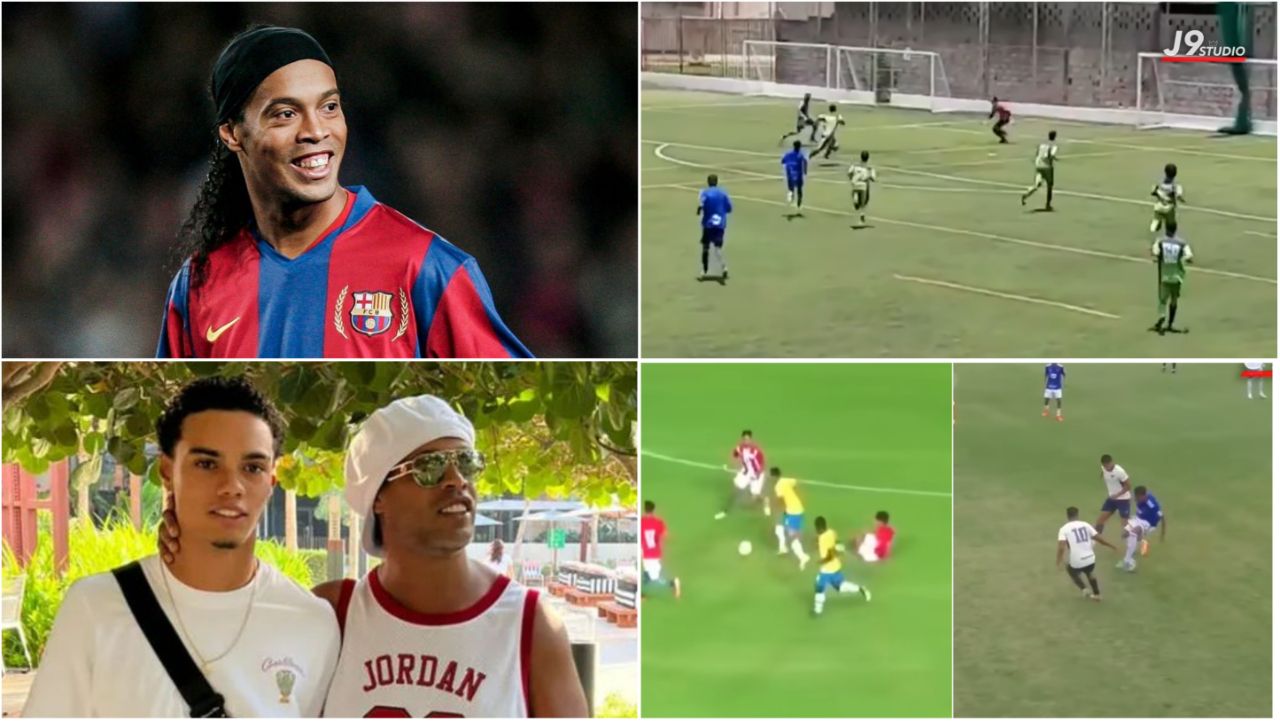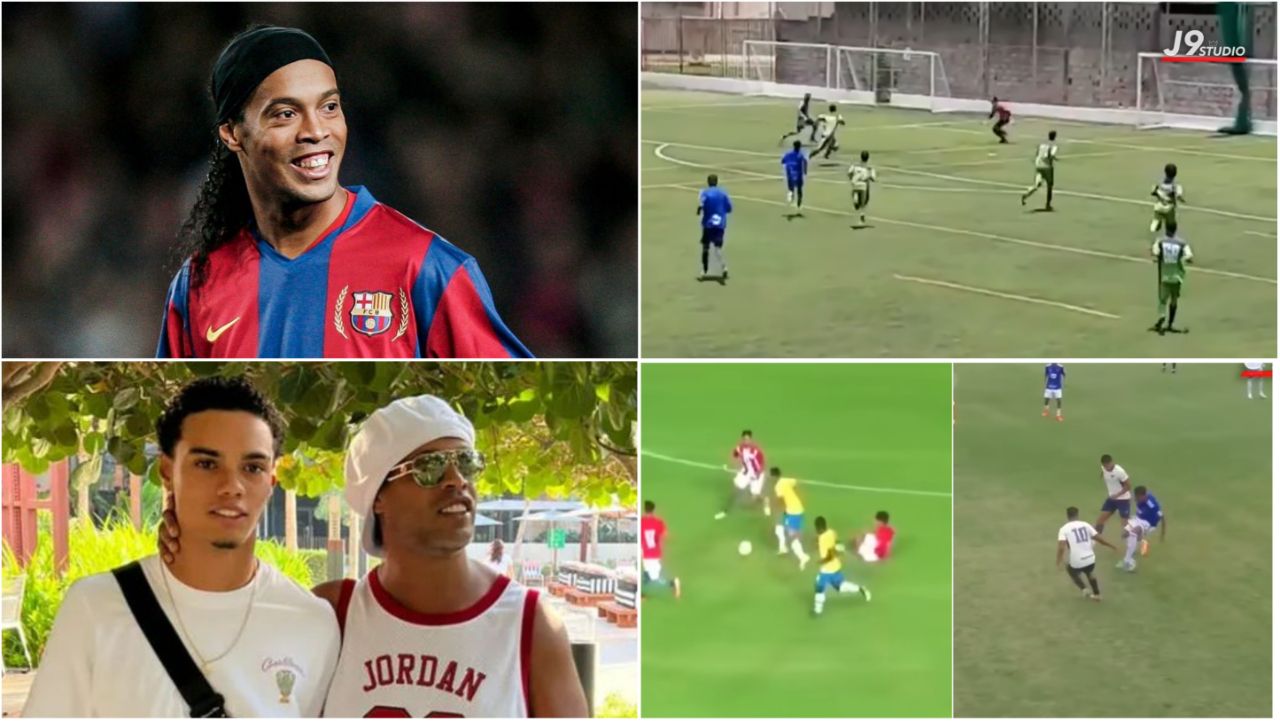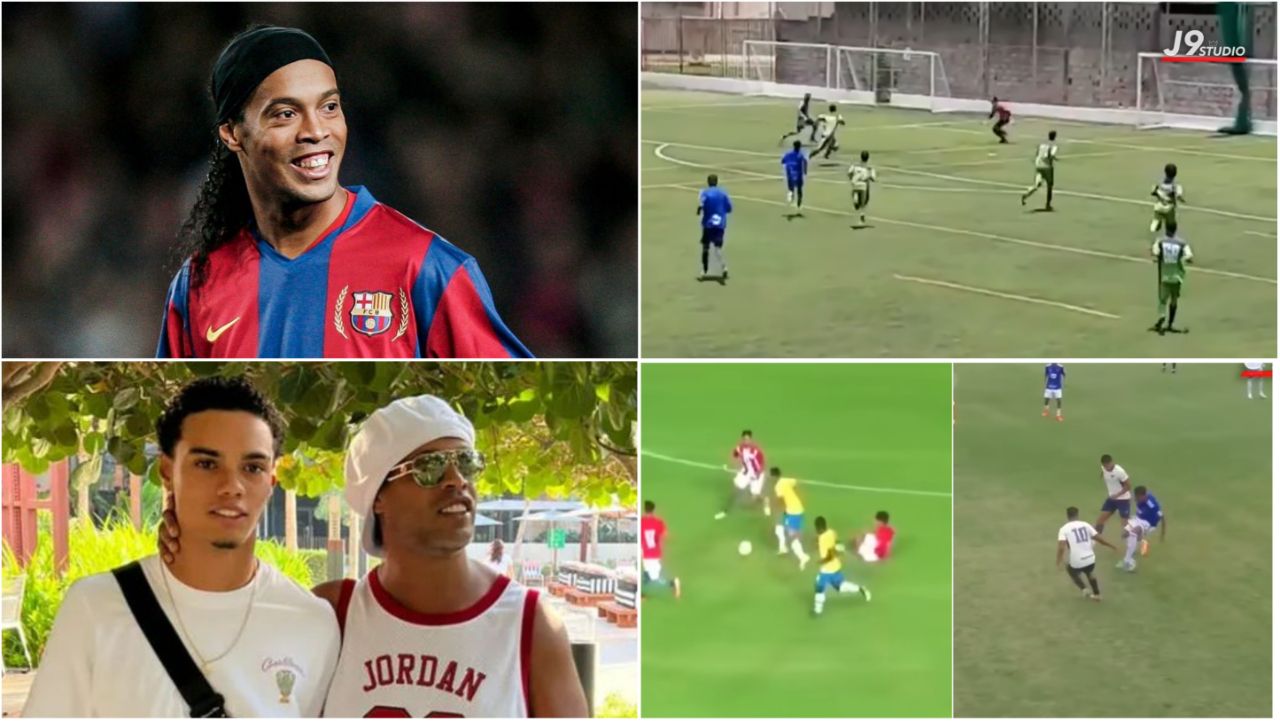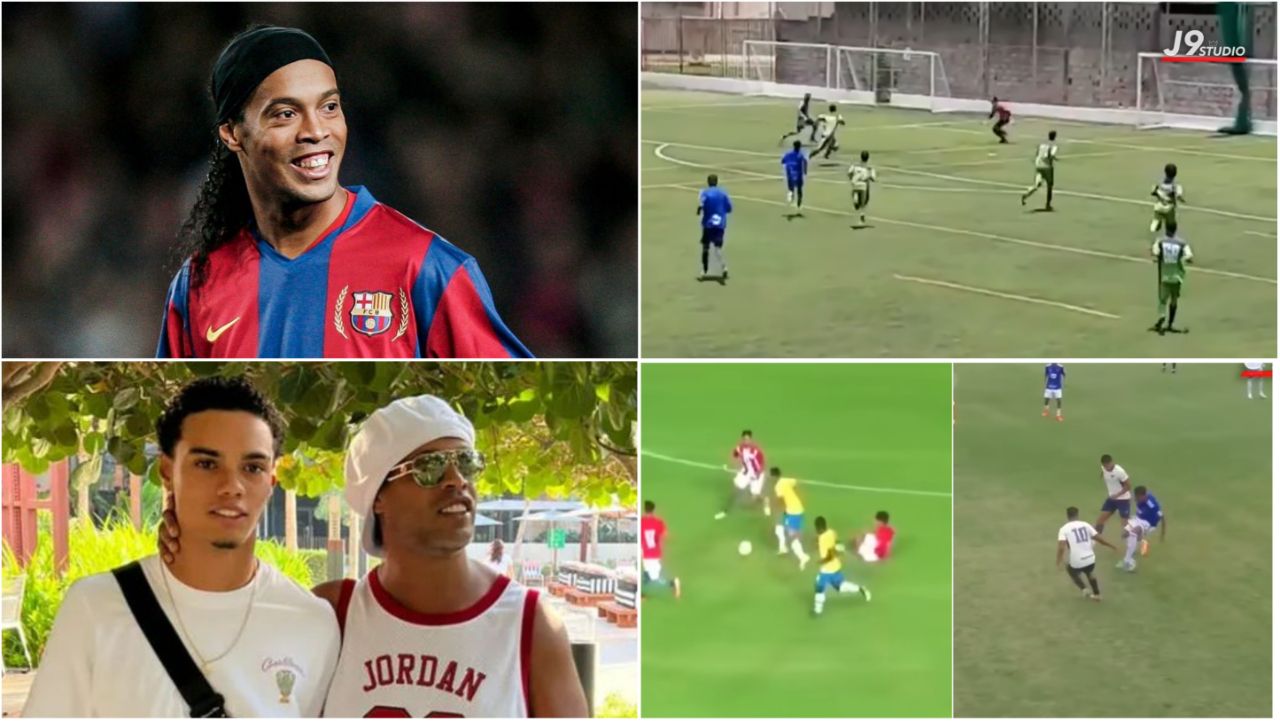 Barcelona president Joan Laporta is a big supporter of Ronaldinho's son
Having left his previous club Cruzeiro, Mendes was handed a trial at Barcelona earlier this year. However, per the Daily Mail, that trial didn't exactly get off to the best of starts.
Fortunately for Mendes, he found a pretty powerful ally in the shape of Barca president Joan Laporta.
Confident that Ronaldinho's offspring could join the likes of Lionel Messi, Gerard Pique, Andres Iniesta, Cesc Fabregas and current boss Xavi by graduating to the Barcelona first-team, Laporta urged coaches to be patient with Mendes.
With news of his new contract, it seems that the young star was able to make the required impression on Barca's coaches – much to the delight of his legendary father.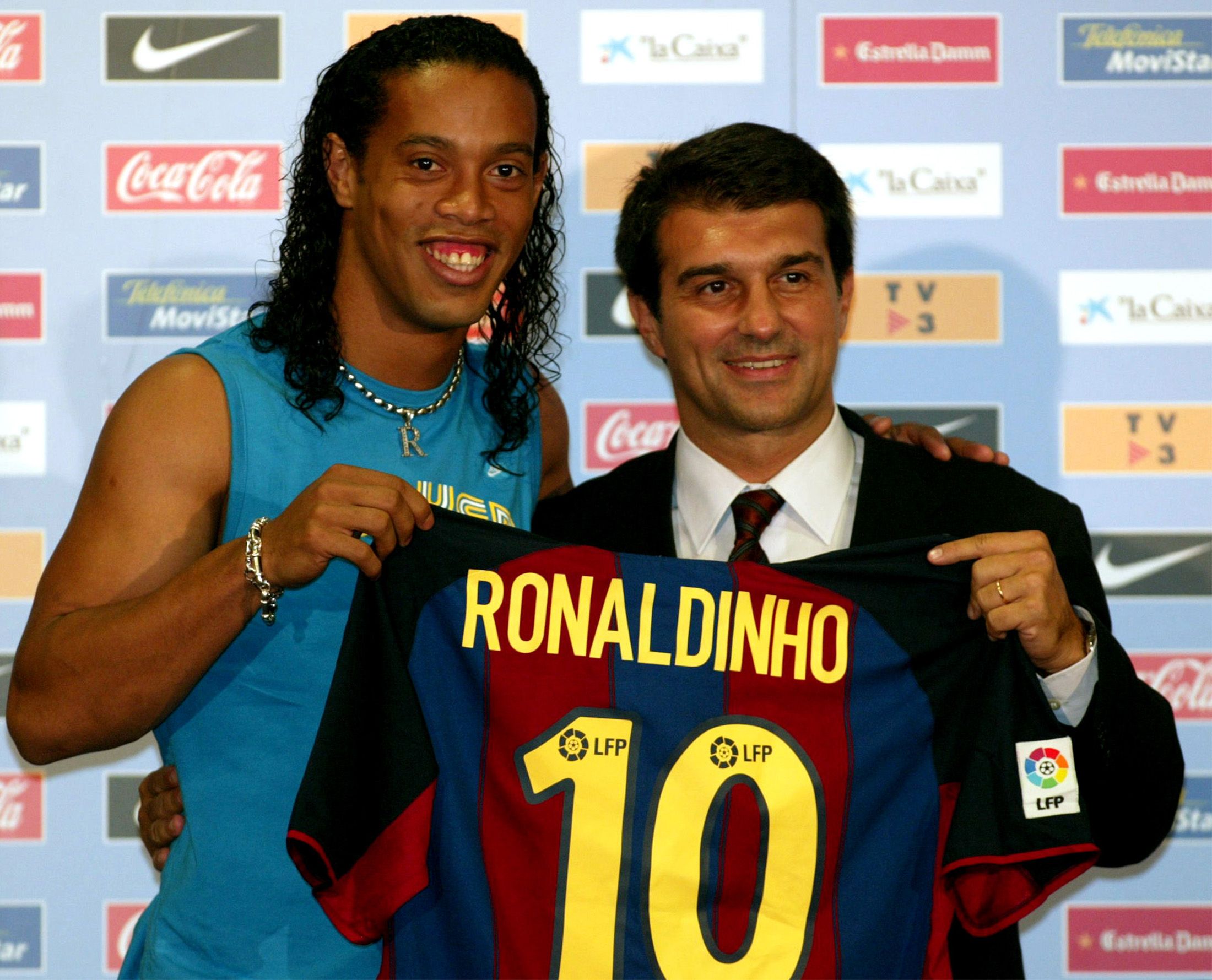 FC BARCELONA'S NEW BRAZILIAN RONALDINHO AND PRESIDENT LAPORTA POSE
DURING PRESENTATION CEREMONY IN BARCLEONA.
What did Ronaldinho say about his son joining Barcelona?
"Yes, he [Mendes] is coming [to Barcelona] now," Ronaldinho told Marca when asked to comment on his son's deal.
"I'm never out of the club. Barcelona is part of life. Wherever I go I take Barcelona with me. With the arrival of my son at Barca I'll be more present than ever."
2022 World Cup quiz: Can you name these 32 players that starred in Qatar?
---
You can find all of the latest football news and rumours right here.