Look: Jamal Adams' Reaction To Jets' Zach Wilson Decision Goes Viral – AthlonSports.com
Jamal Adams © Joe Nicholson-USA TODAY Sports The news of the day in the NFL…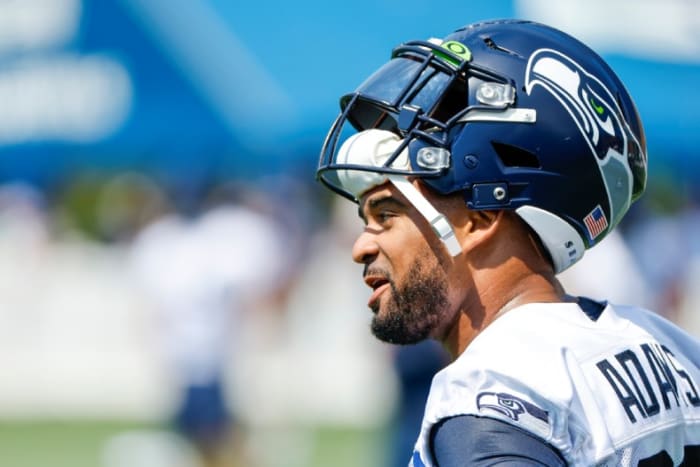 The news of the day in the NFL has been the New York Jets' decision to bench former No. 2 overall draft pick Zach Wilson.
Lots of talking heads have weighed in on the team's move to Mike White at quarterback, with some even crediting Wilson's benching to New England Patriots' coach Bill Belichick.
One former player has now chimed in, as well, and his reaction has garnered a lot of attention on social media.
Seattle Seahawks safety Jamal Adams, who played three seasons for the Jets, tweeted this gif in reaction to the news.
Adams, who saw the Jets go 16-32 across his tenure in New York, never played with Wilson or current head coach Robert Saleh. But he clearly seems glad to be away from the organization.
Not a lot of players past and present have seemed to be in Wilson's corner due to his comments following the Jets' loss on Sunday. After completing just nine of 22 passes for 77 yards in a 10-3 loss to the Patriots, Wilson was asked whether the team's offense let its defense down and he said no.
The Jets will turn to Mike White behind center to try and remain in the postseason picture. Adams' Seahawks, meanwhile, are positioned to make the playoffs, as well, at 6-4, although they have been without Adams since Week One due to a knee injury.