Max Verstappen recently won his second world championship title amid cheers from Red Bull. However, despite winning two championships and equaling Michael Schumacher and Sebastian Vettel's record for most race wins in a season, Max Verstappen is no stranger to hate from fans.
ADVERTISEMENT
Article continues below this ad
Whether for the budget cap scandal or for his controversial 2021 victory, Verstappen's legitimacy to his titles has often been questioned. And until now, the Dutchman has remained very patient and studious in ignoring these comments. But, that dam seemingly broke at Austin.
ADVERTISEMENT
Article continues below this ad
There exists a section of the F1 community that considers Lewis Hamilton the rightful winner of the 2021 championship. Sky Sports reporter Ted Kravitz falls into this category and has been quite vocal about his opinions throughout the season.
However, it is Kravitz's comments after the US Grand Prix that seem to have needled Max Verstappen the most. To the point that the Red Bull champion is now actively boycotting Sky Sports and its affiliate channels. He refuses to speak to them on the F1 paddock.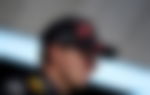 Kravitz spoke of the US Grand Prix as a movie "script" that could have played out. He said, "7-time World Champion – I almost said 8-time World Champion –  7-time World Champion [Lewis Hamilton], goes into the final race trying to be the greatest of all time, and win [the] championship."
"[Hamilton] doesn't win a race all year, and then finally comes back at a track where he could win the first race all year, battling the same guy who won the race he was robbed in the previous year, and manages to finish ahead of him," said Kravitz.
"What a script and a story that would have been. But that's not the way the script turned out today, was it?"
DIVE DEEPER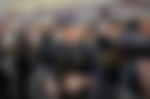 And these were the words that finally broke Max Verstappen's seemingly neutral exterior. As a news reporter of a competitive sport, Kravitz is entitled to his own opinions, however biased. But, it cannot be denied that they seem to have hit a nerve with Verstappen. Perhaps it was just one time too many?
Lewis Hamilton does not acknowledge Max Verstappen
Max Verstappen's unusual reaction to Ted Kravitz's comments might seem childish. But it was not born out of thin air. Verstappen has remained brazenly confident and immune to all the online hate till now, but that does not mean he is not aware of it.
When asked in an interview about his feelings regarding all the hate, Verstappen responded, "I am not here to be liked and it's not going to ruin my day. I am having a great time with my team. People can say what they like, but I am here to perform."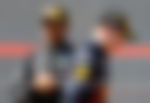 Verstappen is also aware of Lewis Hamilton's sentiments for him. Earlier, Red Bull team principal Christian Horner had mentioned on a podcast how Hamilton's lack of acknowledgment towards Verstappen has caused tension between them.
ADVERTISEMENT
Article continues below this ad
Recently, Max Verstappen opened up about this to TheMail, "People have told me that he [Lewis Hamilton] doesn't use my name. I was always taught that you have to respect what people have achieved in sport. I have no problem with what Lewis has achieved. He is one of the best ever."
More than the hate from fans, it is probably Hamilton's cold shoulder that bothers the Red Bull star. And perhaps it is possible that Kravitz's comments elicited the reaction because they were the salt to an already suffering wound.
ADVERTISEMENT
Article continues below this ad
WATCH THIS STORY: Max Verstappen Slams Talk of Mercedes Threat in a Single Breath
Whether Max Verstappen's drastic reaction can be excused or not, it can be certainly explained. And hopefully, his feud with Sky Sports will be resolved soon.