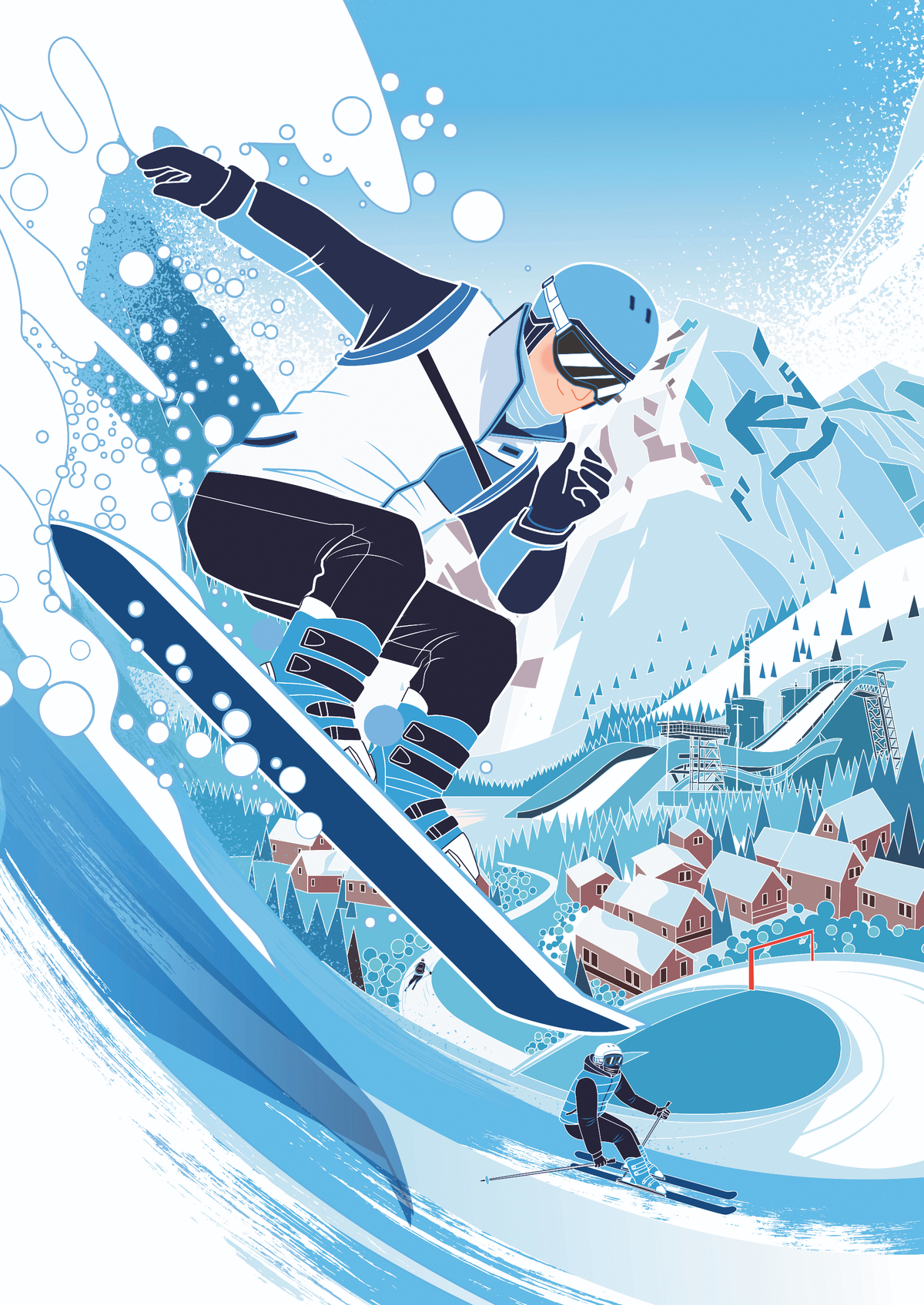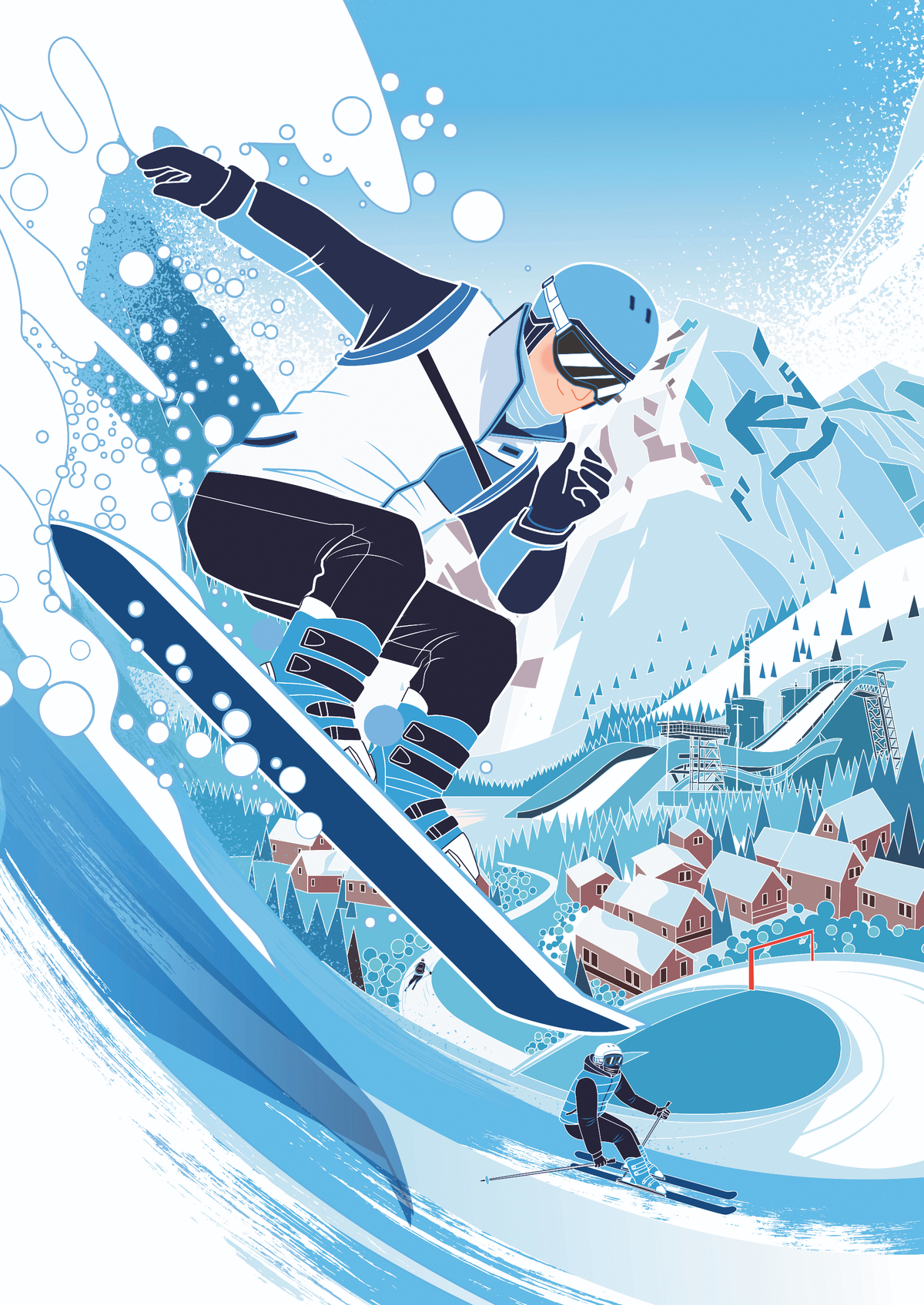 Government pushes further development of trendy industry
It"s common to see people with jackets, backpacks and alpenstocks get on the subway on weekend mornings in Beijing to travel to a gathering place for one-day hiking tours, which are organized by local clubs that have sprung up in recent years.
"This summer, we took more than 2,000 hikers on average to explore nature on foot each month," said Zhang Peng, co-founder of the Beijing Hiking Club, which organizes hiking tours in the mountainous areas around the capital.
The soaring popularity of hiking epitomizes the expansion of outdoor sports participation in China. A wide variety of outdoor activities, including cycling, camping, trekking, snorkeling, skiing, surfing, canoeing and standup paddleboarding, have garnered significant attention from Chinese consumers. More than 400 million people nationwide were involved in outdoor sports by the end of last year.
Riding the wave of the country's booming fitness campaign, the outdoor sports industry has been growing rapidly in recent years with improved products, supply and facilities and a pertinent policy system.
Last month, the General Administration of Sport, the Ministry of Culture and Tourism and other government bodies officially approved a plan to develop the outdoor sports industry.
The plan aims to create a better environment for the sound development of the industry, turning it into a pillar of the national economy. Measures will be implemented to optimize the industrial structure, enrich the supply of relevant products and services, encourage consumption and strengthen governmental support for outdoor sports.
The outdoor sports industry is projected to reach a total value of 3 trillion yuan ($431 billion) by 2025, according to the plan.
One of the highlights of the plan is the encouragement of integrated development between multifunction campsites and big data, internet of things, artificial intelligence and other advanced technologies to improve the operations of outdoor sports facilities, said Liao Hongbin, director of the Beijing RV-camping and Self-driving Tourism Association.
"The policy is expected to address the concerns of outdoor sports industry practitioners," he said, explaining that it will promote further collaboration between the government and outdoor sports companies on the construction and operation of campsites and other facilities.
From the perspective of an insider in the domestic camping industry, Liao said that it's not cost-effective for companies to buy or rent a large stretch of land just to build a campsite themed on outdoor sports.
"Basically, running an outdoor sports campsite is not a business from which insiders can reap staggering profits. Rather, it takes a relatively long time to pay for itself," he said.
However, such sites can help stimulate tourism, which is a priority for the government.
"If the government plays the role as builder of the sites and the supporting facilities and then selects the site's operator from a list of experienced enterprises through public bidding, it's conducive for the efficient, sustainable development of the industry," Liao said.
He also pointed out that the outdoor sports products and services provided should be designed based on the consumption characteristics of the domestic market.
"Generally speaking, the majority of our domestic consumers tend to choose outdoor activities with lower entry thresholds and higher degrees of safety. Unlike their foreign counterparts, Chinese consumers are less likely to go for in-depth outdoor experiences and integrate them into their lifestyles," he said.
Instead, businesses in the industry should focus on things that China is better known for, such as its varied cuisine. "In China, a country that is rich in food culture, people want to enjoy delicacies while experiencing outdoor activities. That brings our industry practitioners more opportunities to collaborate with catering companies," Liao said.
The plan also stresses the importance of cultivating professionals for the sound development of the industry.
"That's what our association will work on in the future," said Liao, adding that it plans to hold training sessions to develop talent in campsite management as well as to improve campers' safety awareness and outdoor skills.
Zhang, the co-founder of the Beijing Hiking Club, agreed with the plans, saying that equipping hikers and mountaineering lovers with skills to notice and cope with possible risks and dangers in the wild is extremely important.
He is also pleased about the impending establishment of an outdoor sports rescue system mentioned in the plan. He noted that most of the time, it's police, firefighters and volunteers from nonprofit civil rescue organizations in China who respond to emergencies to rescue hikers, which many people regard as a waste of public resources.
"With an improved rescue system in place, hikers, for example, could purchase rescue insurance before stepping into the wild to take responsibility for their own actions. This could reduce the stress on public security systems," Zhang said.
Additionally, the plan calls for the organization of festivals themed on outdoor sports that are suitable for local landscapes and cultural resources.
The Beijing Olympic City Development Association held such an event this year at a picturesque area in Shisanling township in Changping district, where the Ming Dynasty (1368-1644) Imperial Tombs are located.
The 13th Beijing Olympics City Sports and Cultural Festival, which ran from Aug 6 through Nov 5, combined camping with outdoor activities such as a swimming race, a triathlon, a 10k race, sunrise yoga, morning jogging, curling and a Frisbee match. All the activities were mainly held on weekends.
"The event enabled athletic participants to compete with each other while also meeting people's sports entertainment needs," said Liu Ying, head of the BODA's Project Department.
She said the event's location was next to a reservoir that hadn't been in use for a decade. The festival helped facilitate the construction of sports facilities in the area and boosted the local economy, turning the once-deserted spot into an outdoor sports park.
In August, hotels, guesthouses and homestays in the township received more than 8,000 travelers, which generated revenue of about 2.82 million yuan, up 38 percent month-on-month.