OWA Indoor Sports Complex damaged after storm
NEW BERLIN, Wis. — A brand new sports complex that opened last October in New…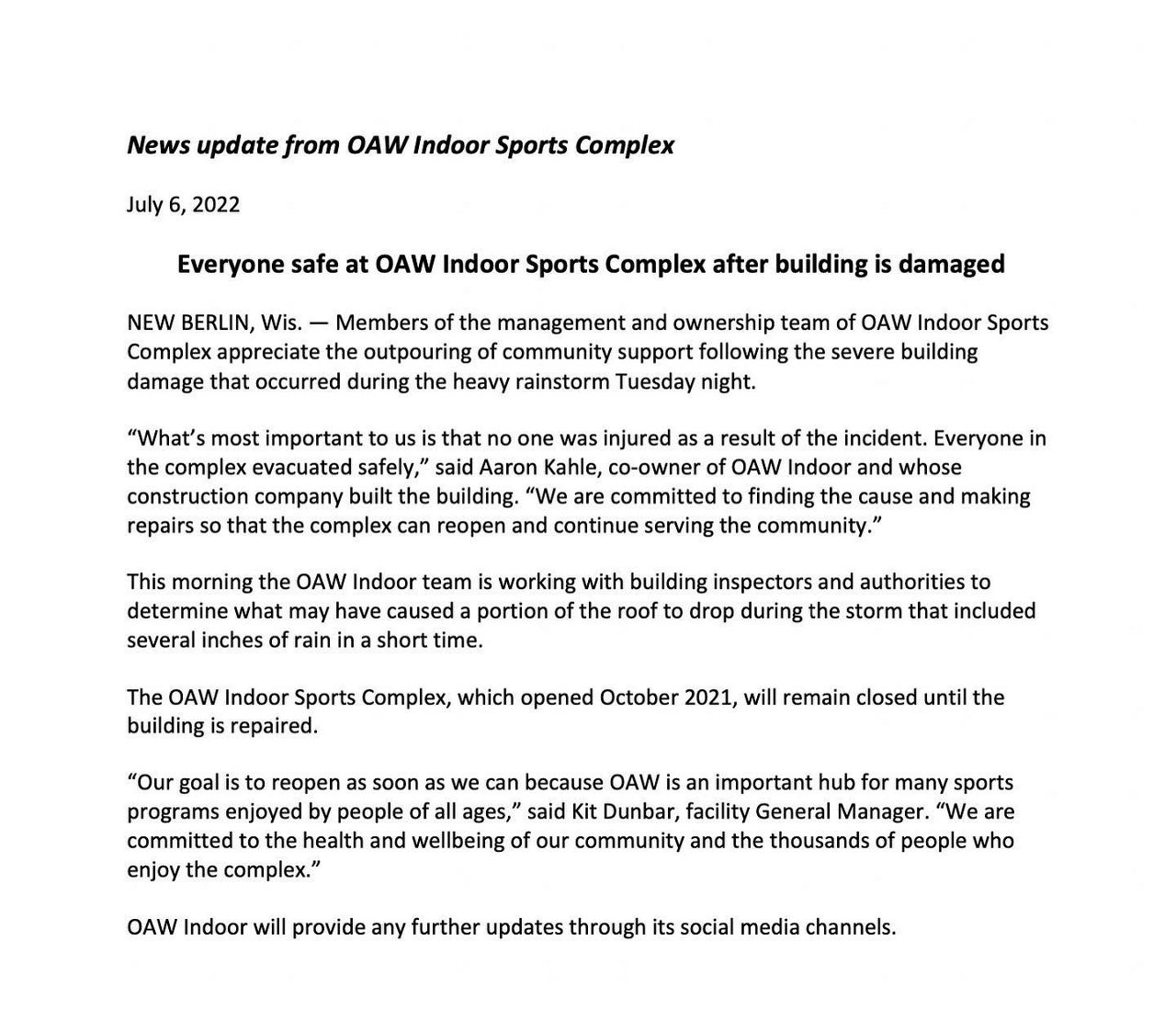 NEW BERLIN, Wis. — A brand new sports complex that opened last October in New Berlin, Wis., is now closed indefinitely after sustaining damage from Tuesday night's storm.
The Orthopadeic Associates of Wisconsin Indoor Sports Complex released a statement confirming that no one was injured and everyone in the complex evacuated safely.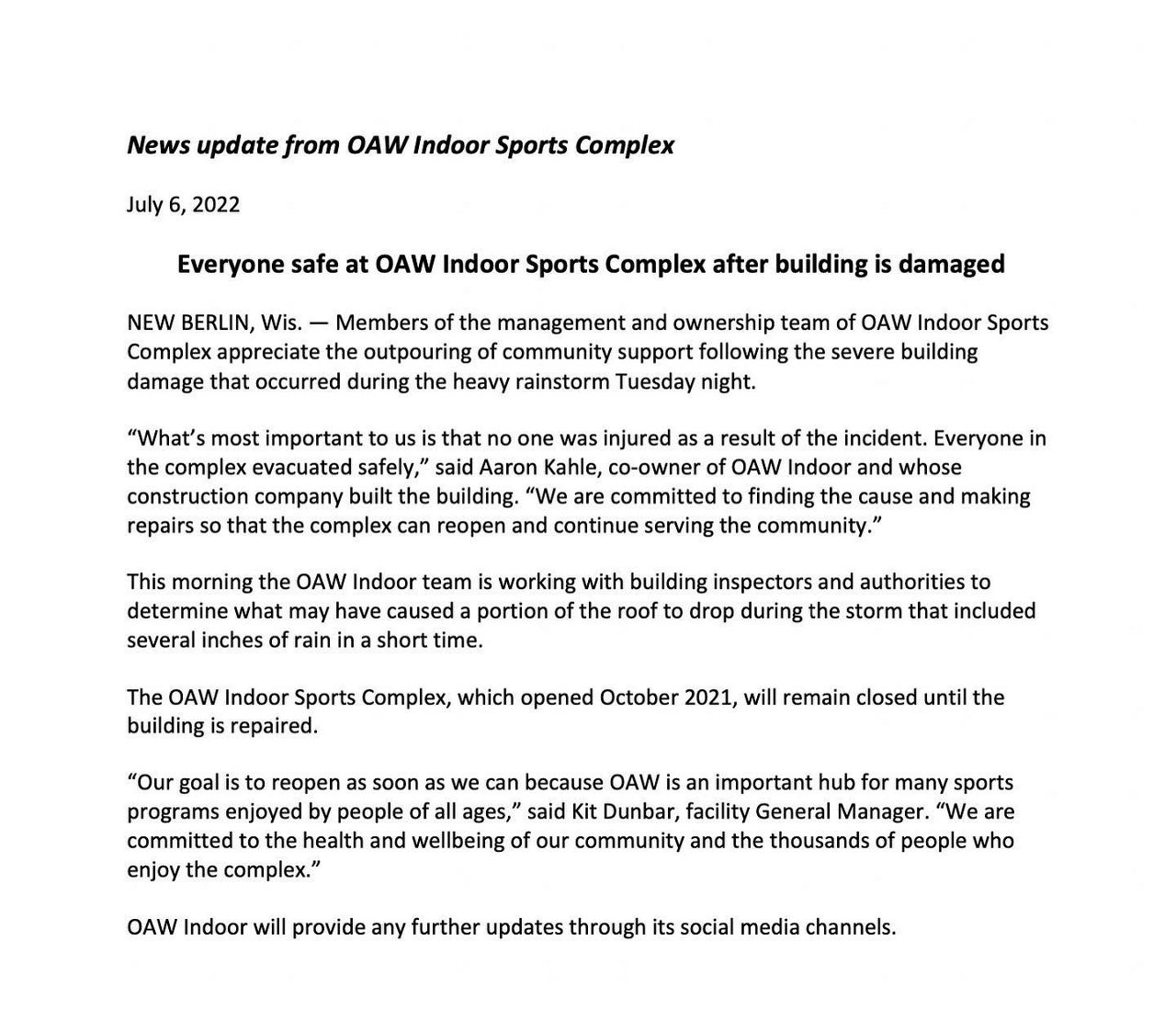 The OAW Indoor Team said they're working with building inspectors and authorities to determine what may have caused a portion of the roof to drop during the storm. At this time, the complex will remain closed until the building is repaired.
Jamie Korth's son has been playing on a summer basketball league for the past few weeks. Their game on Tuesday night was cancelled, due to the Fourth of July holiday.
"We really enjoy the facility so this is tragic," said Korth. "I messaged our summer league team saying I'm thankful we weren't there and I'm happy everyone was safe."
New Berlin Mayor Dave Ament said he spoke with the owner after the storm Tuesday. He said he was shocked.
"He said he was in the building at the time and it was just a monster roar and he's happy he got everybody out," said Ament.
The 153,000 square-foot complex brings people from surrounding areas and Ament said it's a major loss to the region.
"That's what this was designed for is to bring people to one location to enjoy indoor sports all year round," said Ament. "That will be the biggest piece. Financially for the city, I don't know."
OAW Indoor said they're committed to finding the cause and to repair the building, so the complex can reopen to continue serving families just like Jamie's son. Now many teams and activities will need to find a new location to keep the games going.