AVIANO AIR BASE, Italy – Sports is filled with stories about athletes who have set their sights on a lofty target as a little kid and then worked hard for years and years to ultimately achieve it.
Those tales were in short supply Saturday at the DODEA Southern Europe wrestling regional, where a host of athletes are trying to accomplish much more recent dreams in a much more condensed time frame. There was no doubt that wrestlers put in the work this season – but the sport is still relatively new to many of them.
Vicenza junior C'Nia Ford was one of the more experienced wrestlers on the mat and took first at 106 pounds. It's her third year of wrestling, though first competing against boys. Two years in Alabama were spent wrestling against other girls.
"It's my sport," she said, her grin finally fading a few minutes after qualifying for the European championships Feb. 10-11 in Wiesbaden, Germany. "It's the only sport I'm good at. I'm terrible at all the ball sports."
Ford and others who finished in the top three in each weight class at Aviano will now take on qualifiers from meets at Ramstein and SHAPE. Coaches from all three meets submitted wild card entrees for the top wrestlers who didn't automatically qualify Saturday. Organizers hope to have 12-wrestler brackets in each of the 14 weight classes.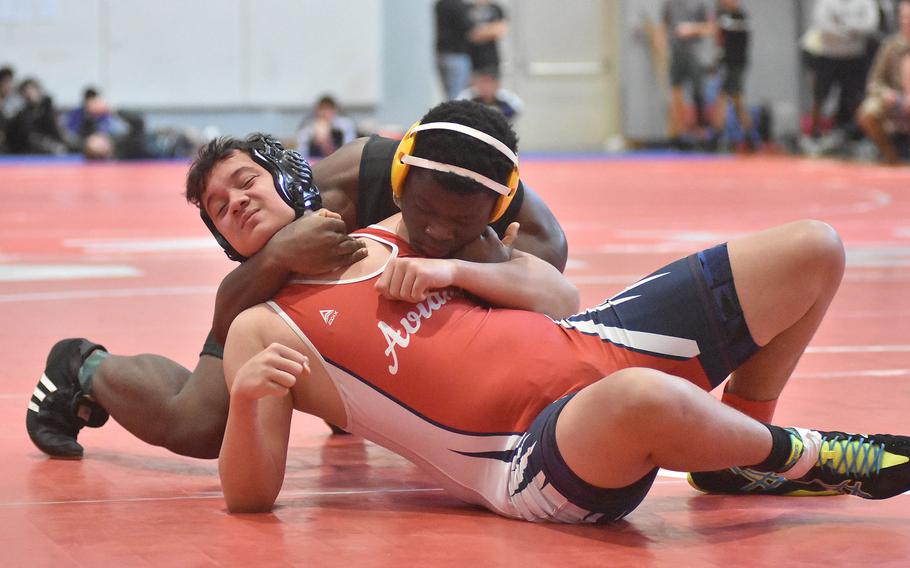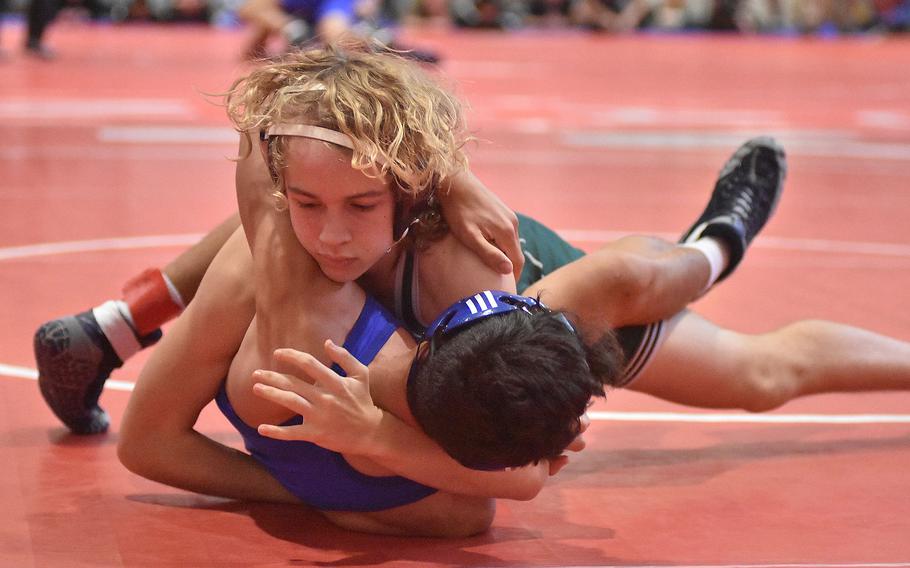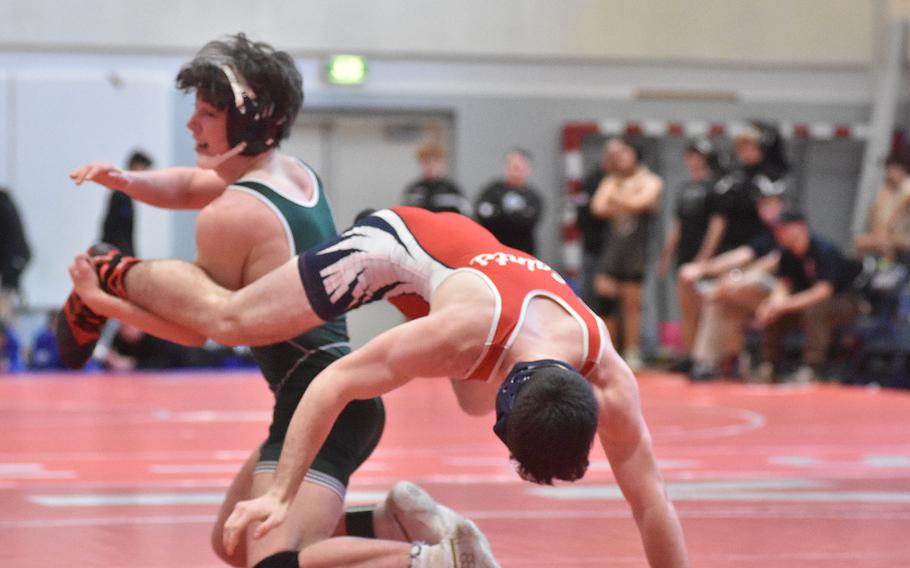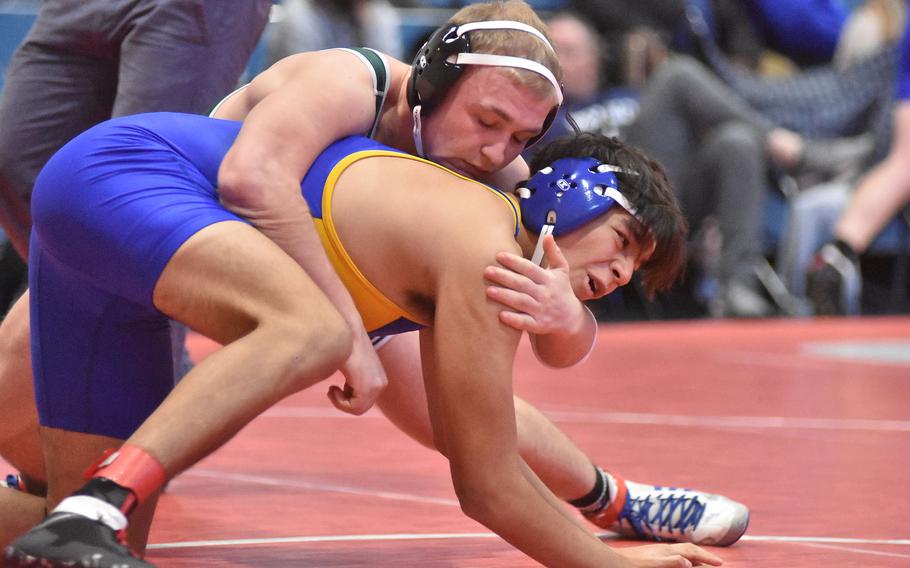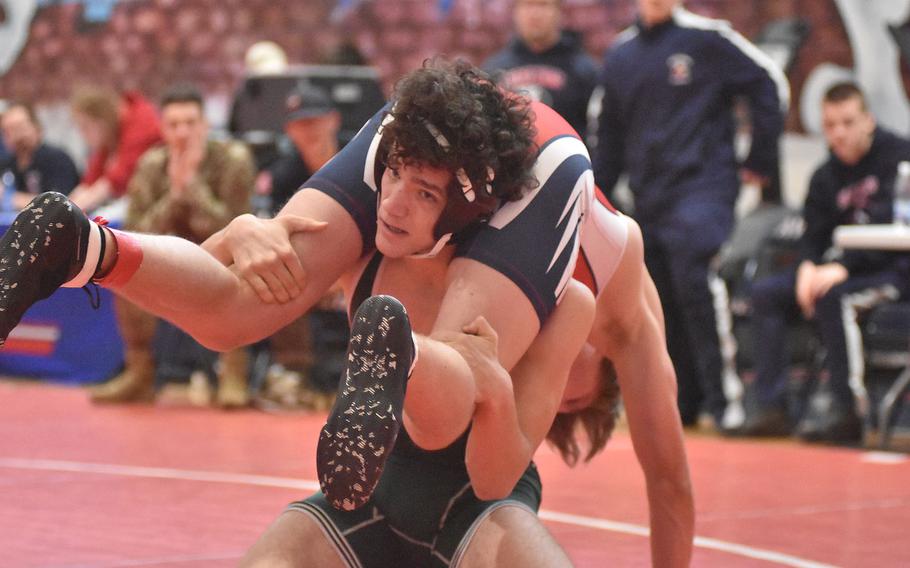 Ford was a bit less understated than some others on predicting how she'll do next week.
"Make it as far as I can," she said, her smile returning.
Naples junior Sam Pounds, who won at 150 pounds, said he's set on not one, but two titles.
"European championships two times," he said. "I've got two years left, so two sounds good."
His freshman sister Audrey Pounds was second at 138, so she also will be making the trip. The two got into wrestling two years ago after trying jiujitsu. "We're pretty terrible at jiujitsu," the elder Pounds said, laughing.
Vicenza 215-pounder Daniel Bagoudou didn't wrestle past the first period in three matches while claiming the title. He's only lost once this season – at heavyweight.
The junior summed up his goal very quickly and with few words: "Win Euros."
Though he only started wrestling last year, he's not going to look at that as a negative. "I view all my (high school) years as opportunities," he said. "I want to win."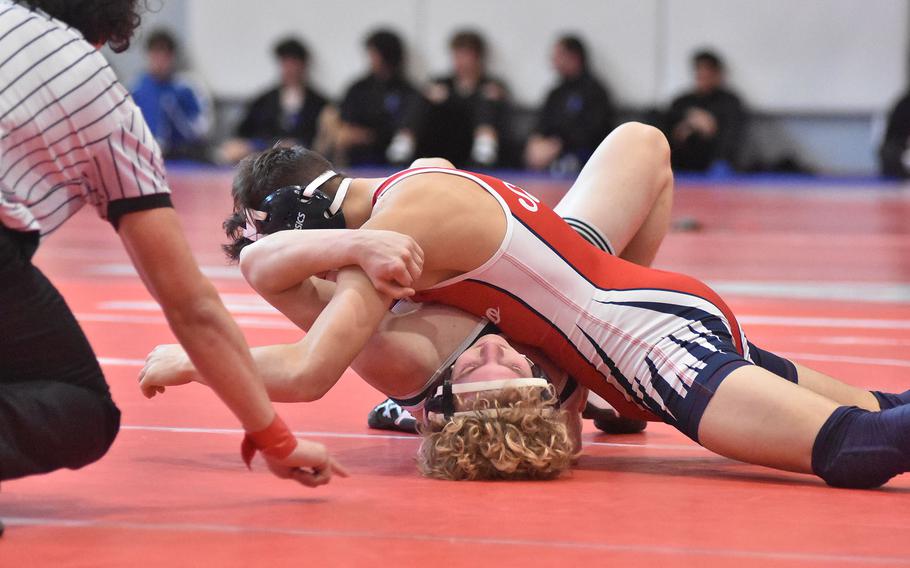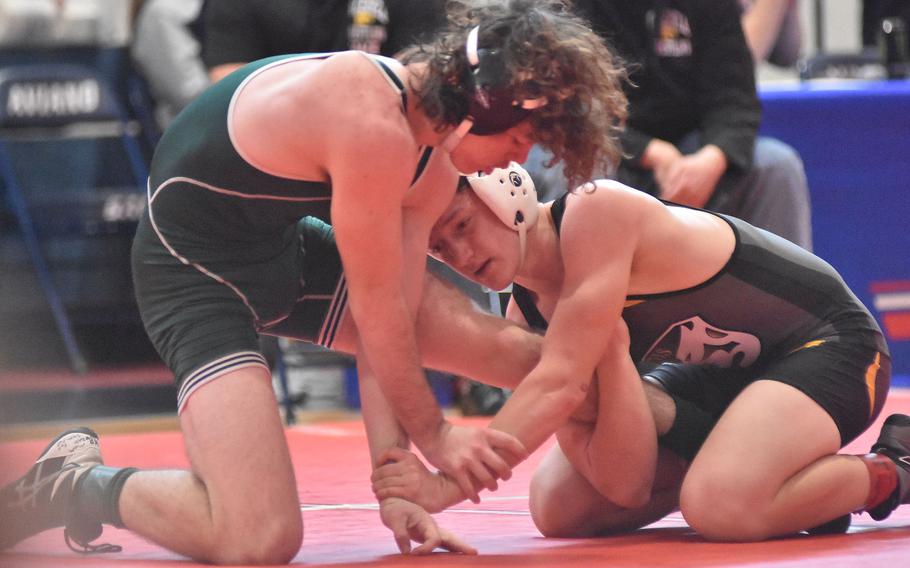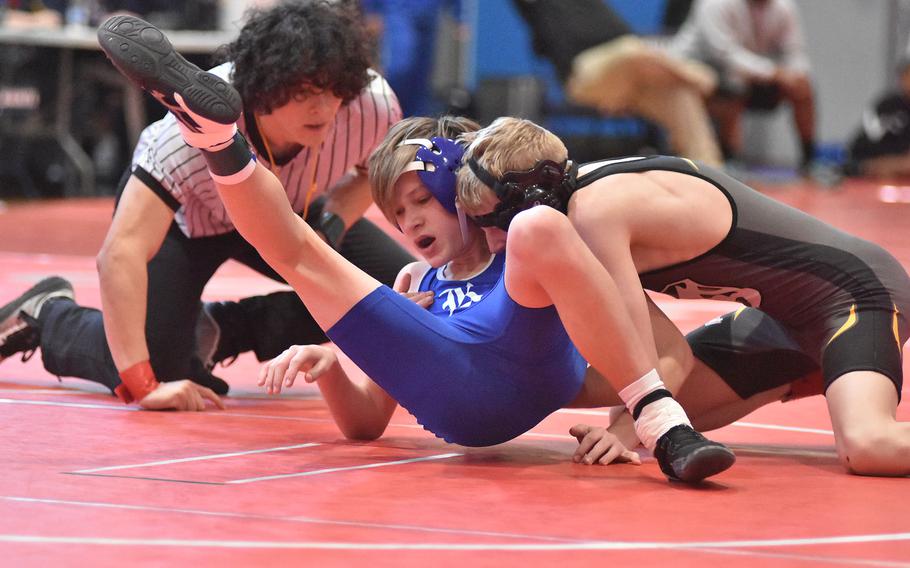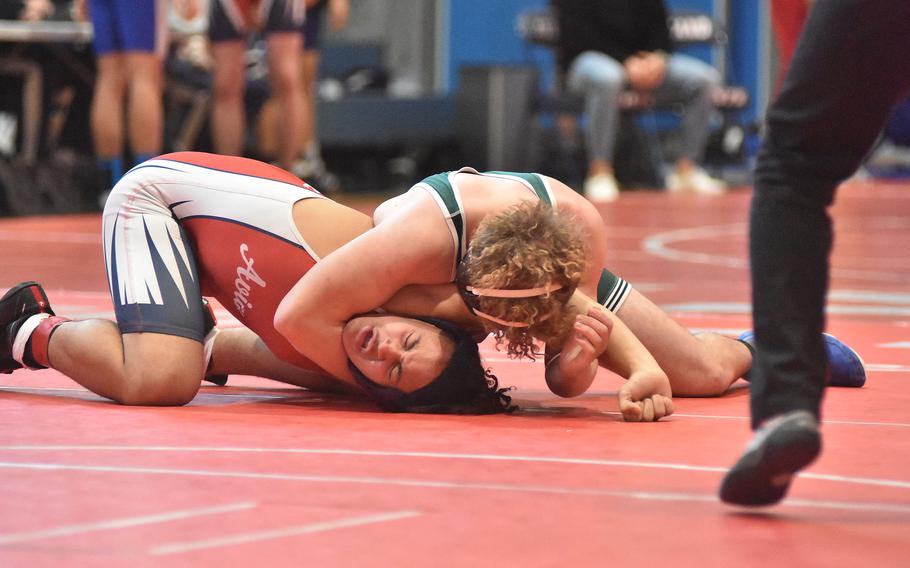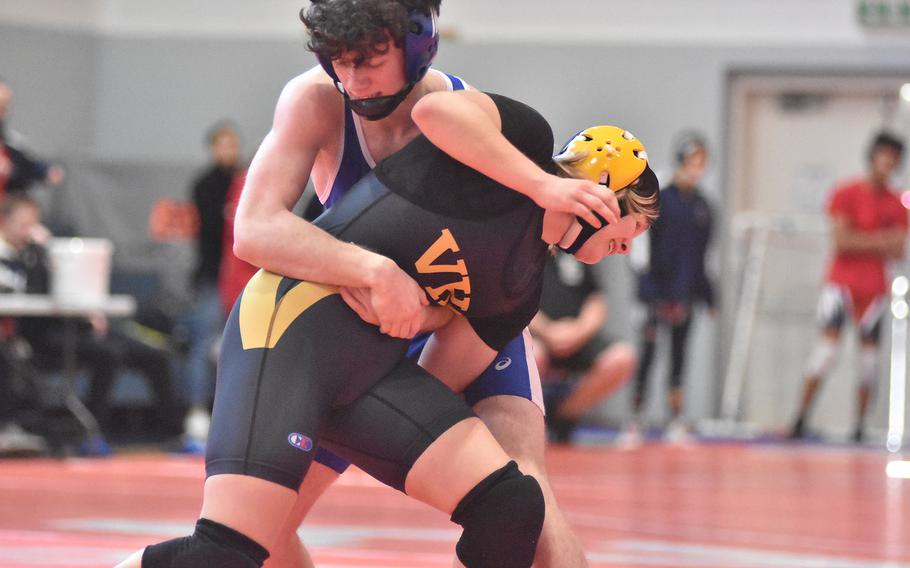 Naples senior Matteo Toliver won at 175. He's already faced two wrestlers from north of the Alps and lost – though it was his first week back from a dislocated elbow.
"I don't want to say too much," the junior said. "I want my actions to speak for my words. But I'm looking forward to facing them again."
More than half the 70-some wrestlers from DODEA's four schools in Italy and Rota qualified for the finals – before wild cards are decided. The latter category could include Sigonella 120-pounder Rickalai Goss, who collapsed following her first match, went by ambulance to a nearby hospital, returned to the meet just after it ended and vowed to compete in Germany.