Phil Mickelson is by far one of the best players golf has ever seen. He is often grouped in the same category as Tiger Woods. The 52-year-old has won 45 events on the PGA Tour. He holds the record for the oldest Major winner, having won the PGA Championship in 2021 at the age of 50.
ADVERTISEMENT
Article continues below this ad
Recently, Lefty has been in the limelight because he left the PGA Tour to join LIV Golf. Phil is often in the news due to the Saudi-backed series. Phil has been trending on Twitter again, but this time not because he participated in the new league but because of a tweet posted by golf analyst Amanda Rose.
ADVERTISEMENT
Article continues below this ad
Amanda promotes the Phil Mickelson Halloween costume.
Amanda Rose tweeted a photo of a Phil Mikelson costume. On the packet of the costume, it states that it comes with a "beard", "leather jacket", "calf enhancers", "changing stories" and "800mg caffeine". The tweet was undoubtedly a slam on the golfer's calf workout, coffee habits, and decision to join LIV Golf.
Read Also – The Real Reason Why Phil Mickelson Is Growing an Uncharacteristic Beard
Some fans seem to have found the Mickelson costume scary, while others found it absolutely hilarious. But regardless, the trolling never ceased.
Absolutely 100% PERFECT. An added bonus would be some poker chips.

— Don Benson (@DonBens7990) October 27, 2022
If anyone came to my door looking like that they wouldn't get a piece of candy

— Special Warfare Airmen (@SpecWarAirmen) October 27, 2022
Phil looks like he's ready to haunt a house

— Bob Brooks (@BobBroo19140451) October 27, 2022
He looks like a dodgy second hand car dealer.

— Tony Carter (@TonyC011957) October 27, 2022
Evidently, Phil continues to entertain, even when he is not on the course.
Mickelson's LIV Golf Campaign comes to a close.
It is safe to say not many have accomplished more than Phil Mickelson. But when Lefty switched over to LIV Golf, many speculated it was because of his gambling debts. When questioned about it, Phil denied saying, "we're at a place after many years where I feel comfortable with where that is. It isn't a threat to me or my financial security. "
ADVERTISEMENT
Article continues below this ad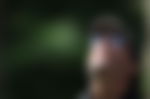 Phil claims to have joined the league because he loves the liberal setup. In a statement, he wrote, "I also love the progressive format (of LIV Golf Invitational Series) and think it will be exciting for fans."
Amid all the Halloween buzz, Phil was beaten today by Cam Smith in the LIV Golf Team Championship. The 6-time Major winner was knocked out in the quarterfinals by the British champ. This brought his current campaign with LIV Golf to an end.
ADVERTISEMENT
Article continues below this ad
Watch This Story – After Giving Smack Talk Lessons Phil Mickelson Once Got a Taste of His Own Medicine from a Young Fan
With his series coming to a close early, maybe he will head home and try on the costume himself.