Sporting Legends Pele, Bjorn Borg, and Wayne Gretzky Showing Off Their Competitive Fire in a Rare Video Goes Viral
Once, Wayne Gretzky, Bjorn Borg, Sugar Ray Leonard, and the legendary footballer Pele challenged each…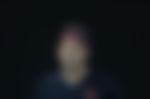 Once, Wayne Gretzky, Bjorn Borg, Sugar Ray Leonard, and the legendary footballer Pele challenged each other in a 60-meter Dash. Though Pele was then the old man among the other three youngsters, that didn't stop him from challenging them. Guess who won the race between the four? Gretzky took the top position while the rest ended the race almost on the same footing.
Recently, some tennis fans took notice of the 1982 video doing rounds on Reddit. And since then, they have been busy guessing who would take the cake in the 21st century, if the same feat was repeated now. A Soccer great or a tennis legend? Who do you think would make the perfect pairing?
Young Bjorn Borg and Old Pele's sprint challenge
ADVERTISEMENT
Article continues below this ad
Back in 1982, the Swedish tennis star, Borg, was 26-year-old and Pele was 42 and retired. However, during the challenge, legendary player, Pele didn't let his age come in between, as he competed with the youngsters till the very end of the 60m dash.
The sprint started with a gun start, and Gretzky was late to start. However, the youngster pulled through to finish in the first place. Borg speeded up in the second half of the race to finish 2nd. Whereas, the legendary Pele started his race a bit before the gunshot and finished third followed by Leonard. Although there wasn't much difference between second, third, and fourth place, it sure was fun to watch the greats of different sports competing with each other.
The result certainly surprised the tennis fans, and what followed next was the pairing for 2023.
DIVE DEEPER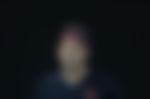 Some Reddit users wished to see the US Open champion, Carlos Alacarz, along with the other greats. One fan said, "2023 edition: Curry, Mahomes, Alcaraz, and Messi as the old guy." While some preferred the 22-time Grand Slam champion instead of the upcoming Spanish tennis sensation. And Wrote, "This time I would nominate: Rafael Nadal, Ronaldinho, Stephen Curry, and Tyson Fury."
While some tried, to exclude the faster players from the sprint challenge.
ADVERTISEMENT
Article continues below this ad
The astonishing race happened, way back in 1982, and since then we are yet to see another similar event, bringing different sports great together. And certainly, some fans are on the lookout for the same.
ADVERTISEMENT
Article continues below this ad
What do you think about the lineup for 2023, if there is another such race? Do let us know in the comments!
WATCH THIS STORY: Hilarious Meaning of Roger Federer, Rafael Nadal, Novak Djokovic, and Serena Williams on Urban Dictionary!