Study determines which Toronto team costs fans most to see on road

Article content
Which Toronto teams would cost super fans the most to go and see play on the road?
Article content
Using a methodology that logged the distance between Toronto and the opposition city, the flight time required for the trip and the cost in Canadian dollars, OLBG.com found that it would cost more than $50,000 Canadian to see each of the Toronto Maple Leafs, Blue Jays, Raptors and Toronto FC franchises play on the road in each competition, with 23,798 minutes required in terms of time spent. 
Article content
The study had seeing every Blue Jays road opponent costing $13,513.60. This did not include multiple trips for any of the sports even though they visit some cities more than once. The Raptors were next at $13,674.32, followed by the Leafs at $11,663.68 and TFC at $12,008.08.
Dallas was the most expensive destination to visit for both the Reds and the blue and white — it is 215 minutes to get there and would cost $857. 
Article content
The study pointed out going to each city once for each of the four teams would mean 229,588 km in the air, the equivalent of 15 trips to Sydney, Australia.
The methodology aimed to select direct flights. If not possible, indirect flights were chosen by total time required over cost.
Blue Jays Vlad Guerrero Jr. keen to make an early impact in Grapefruit League action

Blue Jays' Yusei Kikuchi stellar in early statement for fifth starter's spot

SIMMONS SAYS: Can Auston Matthews be the Leafs' Steve Yzerman?
The costs did not include ticket price, merchandise or food.
The most expensive Blue Jays road trip was found to be to see the Texas Rangers, followed by the Oakland Athletics and San Diego Padres.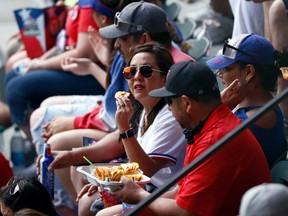 New Orleans, Dallas and Sacramento were the priciest Raptors road trips.
We're not sure how nearby Buffalo ranked second amongst priciest Maple Leafs trips after Dallas, but that's what the study said. Columbus was third, followed by Seattle, which made more sense.
In soccer, Dallas and Austin, Texas ranked one and two, with Columbus following.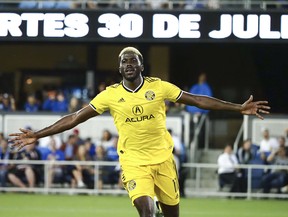 Check out our sports section for the latest news and analysis. Care for a wager? Head to our sports betting section for news and odds.