Water Sports
Swimming against the tide, Bilques Mir finds her calling in water sports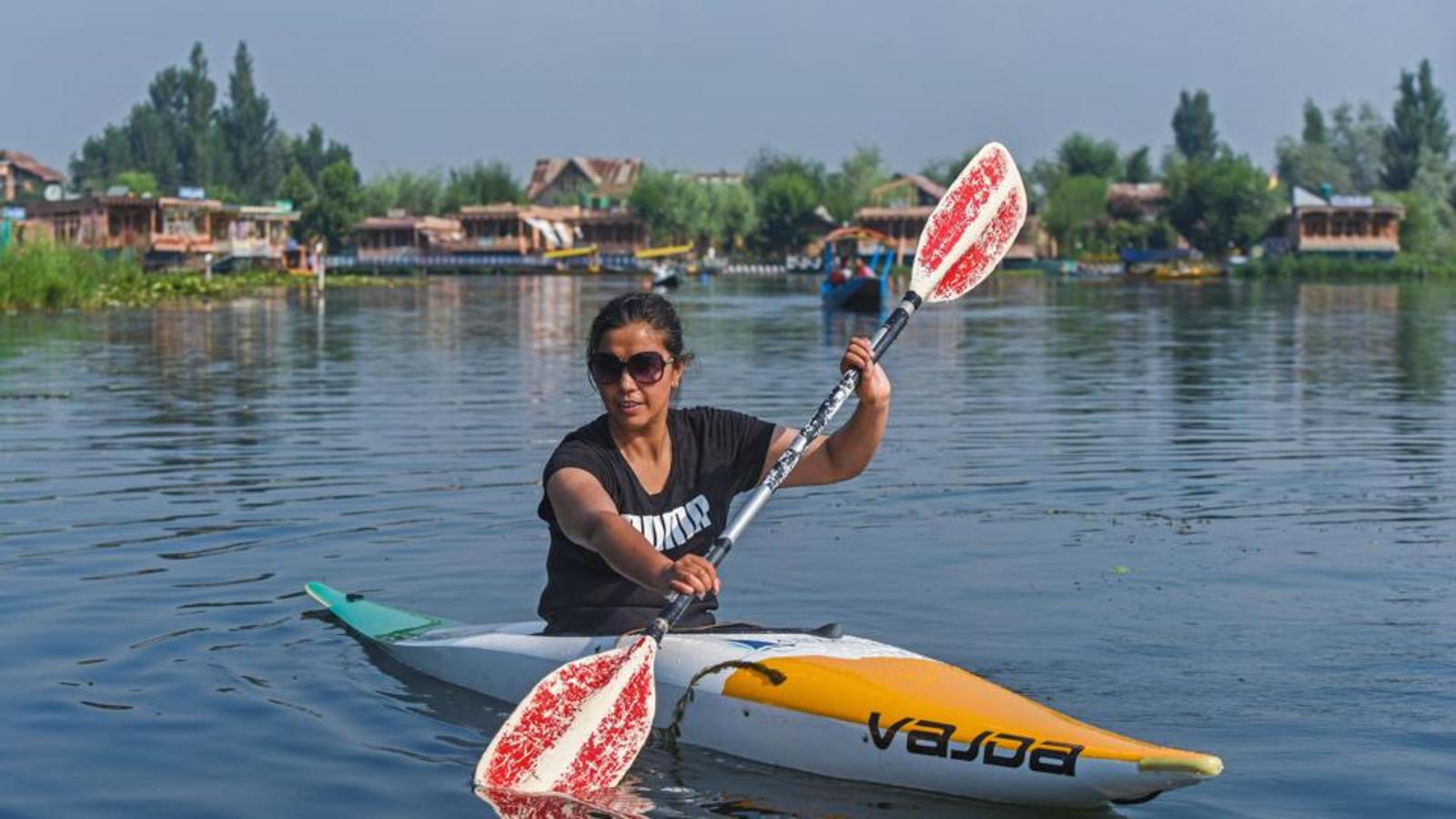 An Olympic medal for India in water sports. That's 33-year-old Bilques Mir's aim while she oversees the training of youngsters as director of the Srinagar-based Water Sports Centre of Jammu and Kashmir Sports Council.
"We can increase our medal tally at the Olympics by focusing on water sports. I couldn't qualify but am determined to see a youngster from J&K on the podium in 2024," says the first woman to represent India at the kayaking and canoeing world cup meet in Hungary in 2009. She reached the semi-final at the meet in which 110 countries participated and was named outstanding sportsperson of the year before she underwent training to become a coach.
She has been training youngsters in J&K since 2014. "So far, I've trained 300 boys and girls. We have won 82 medals of which 50% are by girls," says Bilques, the second of three daughters of businessman Bashir Ahmad Mir and homemaker Hameeda Bano.
"Till a decade ago, we had limited resources but in the past two years, the government has given priority to water sports and developed infrastructure. Our centre is now among the country's top set-ups," she says.
At present, Bilques is on the coaching panel of the India team and is also chairperson of Indian Kayaking and Canoeing Federation. Besides coaching the Indian team, she judged the 18th African Games in Mozambique in 2011 and Asian Games in Jakarta in 2018.
Staying afloat to cruising ahead
But her journey has been one of swimming against the tide. Bilques battled societal prejudice and even depression to stay the course. "In Kashmir, it's not easy. A girl has to prove herself at every step. When I started running, people, including relatives, criticised me but had I given up, I would've been nowhere. My mother gave me strength," she says.
The more opposition she faced, the stronger her resolve became. "I was in Class 6 when I started swimming. Nobody at home was interested in sports. We are three sisters and I sensed quite early how society considers girls weaker. Many mistook me to be a boy because I had short hair and wouldn't wear earrings. When relatives pitied my parents for not having a son, I decided to prove that a daughter is not less in any way," she says.
Taking a deep dive to emerge winner
She opted for water sports because it was challenging. "Fighting with water is unique. This dream did not come true so easily, it was full of struggles. I suffered depression because society did not support me when I needed it the most. I was at the peak when I sunk into depression. Thankfully, I overcame the tough patch with my family's help and stayed the course," she says.
Her message for society is to encourage girls. "Society plays a big role in a woman's success. If my mother had not encouraged me, I wouldn't have been here," she says.
"Women's empowerment doesn't mean that a woman is earning; it means how much role she has in decision making at home," Bilques adds.