Australia's newest Formula 1 driver Oscar Piastri has opened up on his excitement ahead of his maiden campaign in the sport, shedding light on his relationship with the man he replaced at McLaren in fellow Aussie Daniel Ricciardo – and revealing the truth between one viral image.
The 21-year-old is currently taking part in this weekend's crucial three-day test in Bahrain, one week before the season proper begins at the same venue.
And he couldn't hold back his joy at finally reaching what he called 'the pinnacle of the sport' in an interview with Fox Sports' Jess Yates.
Watch the 2023 Formula 1 pre-season testing Live on Kayo Sports. New to Kayo? Start your free trial now >
'A lot to learn' Oscar Piastri | 01:03
F1 TESTING GUIDE: Red Bull mystery to be revealed; Ricciardo question facing Piastri
Cameras capture Ricciardo's '10 f***ing million' demand in explosive F1 doco leak
Piastri said: "Once that contract was signed it was a pretty special moment, knowing that I was definitely going to be on the F1 grid. I just feel really privileged to be in this position, I'm one of 20 people in the world who get to do this as a job. I say 'as a job' pretty loosely!
"It's a really special feeling for me, having certainty around my career now, and just trying to build the foundations of hopefully a long career is what's next on the list."
The young Aussie says he has been 'settling in nicely' at his new team after making the shift from Alpine, where he was a reserve driver in 2022. His move happened in highly controversial fashion, with veteran driver Ricciardo dumped by the team in papaya – and Alpine themselves believing they had a deal locking in Piastri to drive for their team.
Ricciardo reached out to Piastri to congratulate his successor in the wake of that stunning call, but the young gun revealed the pair have not spoken much since then.
Asked if Ricciardo had given him any advice for his debut season, Piastri said: "Not really. We obviously got in touch after everything that unfolded last year. He's been very supportive of me, both to me personally and in the media, which I'm very thankful for from him.
"I think there's not really been much more than that, and I don't think there needs to be much more than that. I'm sure I'll see him around. He's obviously back at Red Bull now, working with them. I'm sure I'll see him in the paddock sometime soon."
It's a far cry from a month ago, when a picture of Piastri driving a McLaren around Melbourne went viral – apparently with Ricciardo in the passenger seat.
Piastri finally revealed the truth, saying: "It wasn't actually Daniel, it was one of my friends from Melbourne. It was a Daniel lookalike! It was a pretty blurry photo, but it was quite entertaining looking at those photos!"
The other party was in fact rising star Christian Pancione, a Porsche Carrera Cup driver who recently also raced in the Bathurst 12 hour.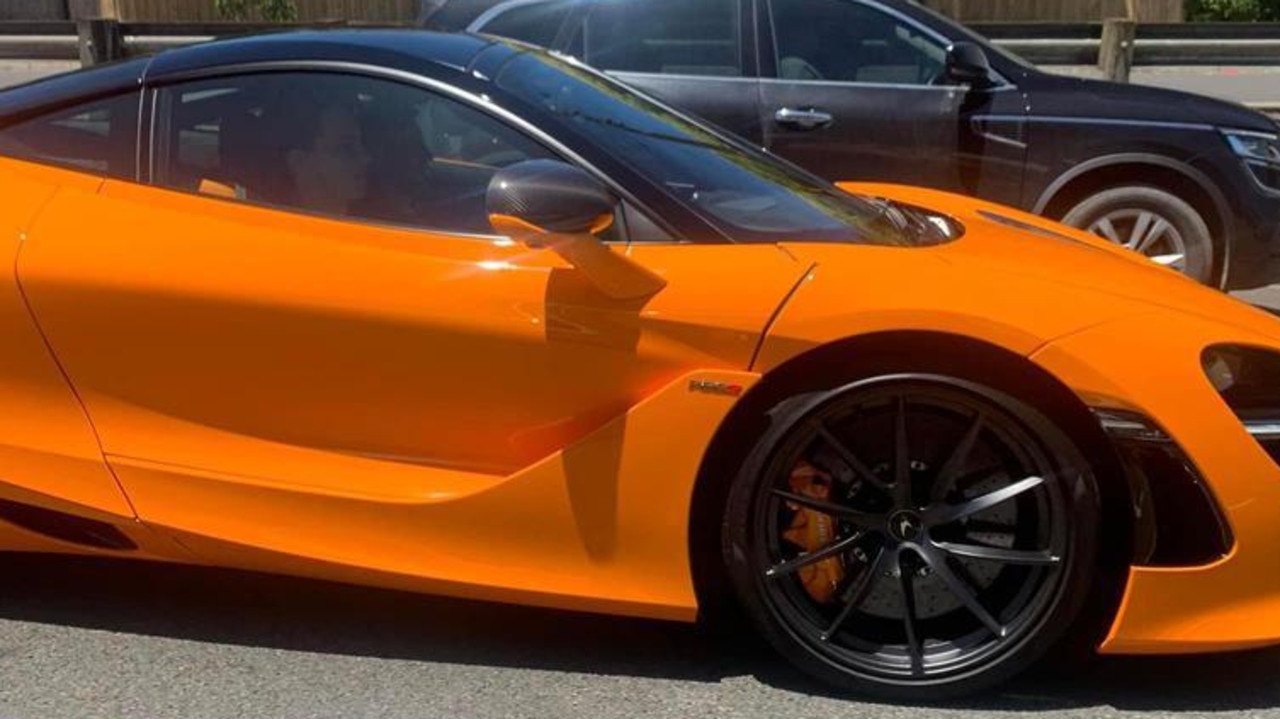 Ricciardo struggled after making the move to McLaren, and Piastri recognises he faces a steep learning curve – especially with a number of technical changes ahead of this season, and only this weekend's test to get up to speed.
"There is a lot to learn," he says. "I'm in a very different situation to Daniel. There's definitely time for me to learn. I think everyone's coming into this year in the team with the knowledge I haven't raced for over a year now.
"I'm realistic about that as well – there's going to be a bit of rustiness. Also I'm entering F1, it's not a walk in the park.
"I think we're all realistic about how long it will take to learn … it's always a learning process, but I'm just looking forward to getting back out there and hopefully I learn quickly."
Piastri grew up just 15 minutes away from the Albert Park track in Melbourne, and can't wait to race on home soil.
"Until I get there, it probably won't sink in … It's also my first race in Australia since I was in go-karts as well. It's my first race at home for a long time, and it's well and truly at home – it's almost in my backyard. It's a special feeling and something I won't forget, I'm sure."
His family will be in the stands – or pit lane, more likely – when Piastri comes down under. He reflected on the 'special journey' and the sacrifices they made to help him reach his goal, saying: "It was nice to tell mum and dad (after my first day) about how my job is, and my sisters as well – it's been a special journey.
"It's nice to see that the sacrifices for my family – it's not been an easy journey to get here – it's all paid off and it's worth their while.
"Mum is being mum, she's very excited but also a little bit scared, which is normal. My dad is super happy, he's gone to a lot of races with me pre-Covid and went through the whole karting journey as my mechanic, pretty much.
"Mum most of the time was looking after my sisters at home, and would have loved to come to more (races) if she could have. That's what I mean by the(ir) sacrifices in every way.
"They're just all super happy for me, they can't wait to watch me. They'll definitely be in Melbourne, I think they'll come to a few other races as well."
Watch the 2023 Formula 1 pre-season testing Live on Kayo Sports. New to Kayo? Start your free trial now >