The 8 Best Sport Watches for Runners, Hikers, Swimmers, and More
Runner's World; Courtesy Garmin "Strava or it didn't happen" has become a common sentiment in…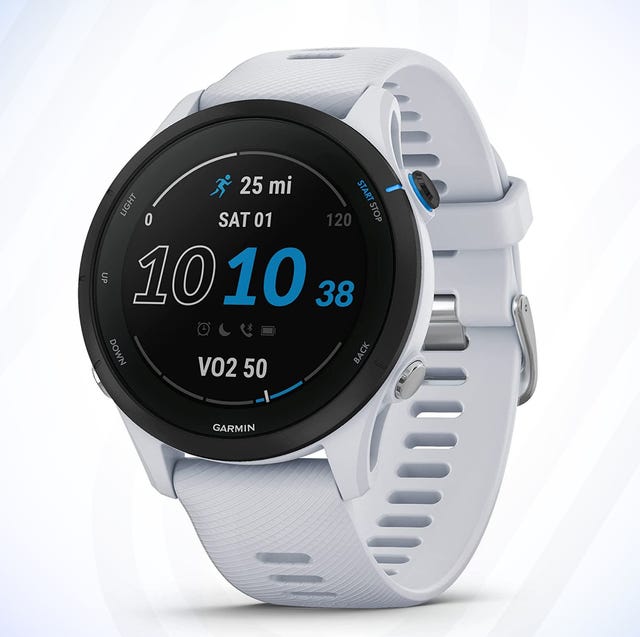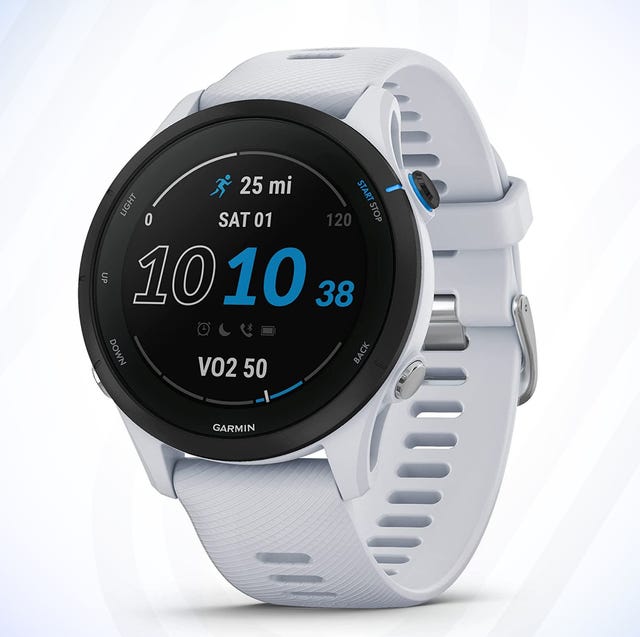 Runner's World; Courtesy Garmin
"Strava or it didn't happen" has become a common sentiment in the running, cycling, and outdoor sports communities. After all, we love to see how others are performing—and how we stack up against them. But Strava and other health and training apps are not just about competition, they're also a great way to keep track of your training, performance, and health, while also helping to ensure that you are recovering properly.
While GPS watches have long been a staple for runners, they're a great choice for anyone who wants to track their workouts, even if that doesn't include logging miles on foot. Most are now capable of multi-sport tracking, which will allow you to keep track of all of your activities, from swimming to yoga to hiking, as well as more niche sports, like stand-up paddle boarding. To help you find the sport watch that's right for you, we've rounded up the cream of the crop below.
The Best Sport Watches
How to Choose A Sport Watch
When looking for a sport watch, there are a few things you'll want to consider that can make a marked difference in how well the watch will perform and meet your needs. One of the most important things to consider is battery life. If you are an endurance athlete, you need a watch that will last you through your races and workouts. While you may assume that any watch can last through an ultra or Iron Man, many an athlete has discovered halfway through that their battery was not up to par.
If health tracking is important to you, you will also want to make sure that the information you're looking to track is available on your watch. Most will track sleep and heart rate, but some more in-depth stats, like oxygen levels, temperature, and irregular heartbeat monitors, are not a given.
Finally, consider GPS functionality. All sport watches will have some sort of GPS tracking, but the more satellite systems a watch uses for tracking, the more accurate it will be. This is also imperative for athletes who venture into the wilderness, as it can help monitor your location when you are out of reach of cell service.
How We Selected
To find the best sport watches among the many options on the market, we researched the most popular models available and considered their features, accuracy, design, and price. We then looked at both expert and customer reviews, written by people who've bought these watches on sites like Amazon, to settle on the products you'll find below, all of which have average customer ratings of four stars or higher.
If running is your sport of choice, check out some more great running watches here.
1
Best Overall
Forerunner® 255 Music Sport Watch
Great GPS tracking
Long battery life
Key Specs
Battery Life: 30 hours
Connectivity: GPS, Galileo, GLONASS
If running is your primary sport, this Garmin watch is a great choice to support your training. It has a slim, lightweight design that won't feel heavy on your wrist; a full color, always-on display; and up to 30 hours of battery life in GPS mode. It gives a daily morning report, which summarizes your sleep, HRV status, and daily workout suggestions based on your recovery.
It can track over 30 activities, including swimming, and even has estimated completion times based on course details, weather, and past performance. For those who prefer to leave their phone and wallet at home, it can also hold up to 500 songs, and allows you to make contactless payments.
2
Best for Health Tracking
Sense Advanced Smartwatch
Lots of health stats
Affordable
Not the best for serious athletes
Key Specs
Battery Life: 12 hours
Connectivity: GPS
Fitbits have always been beloved among users for their health tracking functionality, and the Sense Advanced is a great choice for anyone who wants to monitor more than just their workout progress.
While it's capable of tracking your land-based activities like walking, running, hiking, cycling, etc., its capability for gathering health stats is its real selling point. It has an EDA scan, which indicates your response to stress, a temperature sensor that logs changes in your body temp over time, a heart ECG that tracks irregularities in your heartbeat, as well as monitoring your blood oxygen levels, sleep, and more.
Since this is not medical-grade technology, there may be some slight inaccuracies in the tracking data, but overall, it's a great way to keep an eye on your health, keeping you abreast of any sudden changes.
3
Best Personalized Training Advice
APEX Premium Multisport GPS Watch
Most satellite tracking options
In-depth training plans
Key Specs
Battery Life: 35 hours
Tracking: GPS, GLONASS, Galileo, Beidou, QZSS
Need some reminders to stay on track with your training? This watch has you covered. It can help guide you through personal training plans, alert you to refuel during long runs, and can even track the sunrise and sunset so you know how much time you have to squeeze in your workout. It also comes with accurate multi-sport tracking for running, cycling, and other land-based cardio activities, as well as strength training, swimming, and additional water sports.
4
Sleek design
Vantage V2 Sport Watch
Lightweight
Good battery life
Key Specs
Battery Life: 20 hours
Tracking: GPS
This watch may be sleek and lightweight, but it has all the multi-sport tracking capabilities you could want. It has advanced wrist-based HR tracking, GPS, running and cycling performance tests, FuelWise, route guidance, and sleep tracking features, as well as training load and recovery tracking, which can help prevent overtraining.
5
Best Smartwatch
Apple Watch Series 7
More durable than previous models
Accurately tracks water sports
Key Specs
Battery Life: 18 hours
Tracking: GPS
If you want a sport watch that does it all, you can't go wrong with an Apple Watch. The newest version—the series 7—can track all of your activities, from running to hiking to cycling, and even offers pretty accurate metrics for indoor and open water swimming.
It also offers tracking for some more niche sports, like SUP, HIIT, and Tai Chi. Since this is first and foremost a smartwatch, it also offers great daily-use features like Apple Pay, music streaming, voice control, texting without your phone, and more.
6
Best for Swimmers
Swim 2 Sport Watch
Reasonable price
In-depth swimming stats
Key Specs
Battery Life: 13 hours
Tracking: GPS, Galileo, GLONASS
Serious swimmers know that tracking your distance in the water can be a pain—especially if you don't have a dedicated sport watch to do it. This one, however, was designed specifically with swimming in mind, and has in-depth tracking for both indoor and open water swimming. When indoors, it will track distance, pace, stroke count, stroke type, and SWOLF, and outdoors, it records all of these metrics with the addition of GPS tracking.
You can also track pace and distance of running and cycling workouts, but its major highlights include the swim-specific data other multi-sport watches just can't offer.
7
Best for Hiking
Instinct Sport Watch
Super durable
Long battery life
Key Specs
Battery Life: 16 hours
Tracking: GPS, Galileo, GLONASS
If hiking is your main sport, you'll want a rugged sport watch that can track your progress on the toughest trails. The Instinct is not only super ruggedized, with water-, dirt-, and drop-proofing, but also has a three-axis compass and barometric altimeter, as well as tracking by GPS, Galileo, and GLONASS, ensuring your location is being logged even in more remote locations.
It also has an impressive battery, which lasts up to 14 days in smartwatch mode, 16 hours in GPS mode, and 40 hours in Ultratrac mode.
8
Best Budget
Bip S Fitness Smartwatch
Accurate activity tracking
Long battery life
Key Specs
Battery Life: 40 hours
Tracking: GPS
If you are looking for a budget watch that will track your activities without costing an arm and a leg, this Amazfit model is a great choice.
Just $70 at the time of this writing, it's an affordable option that can effectively track your daily training. It has 10 built-in tracking activities, and a battery that can last over a month on a single charge.
The slim design makes it appear more expensive than it is, and it shows notifications from your phone. The downside is that the heart rate and sleep trackers are not as accurate as other more expensive models, but rest assured, the maps and pace-tracking functions are on point.
This content is created and maintained by a third party, and imported onto this page to help users provide their email addresses. You may be able to find more information about this and similar content at piano.io