The best live TV streaming services for sports fans
Getty Images Even in the age of streaming, sports fans know that live TV is…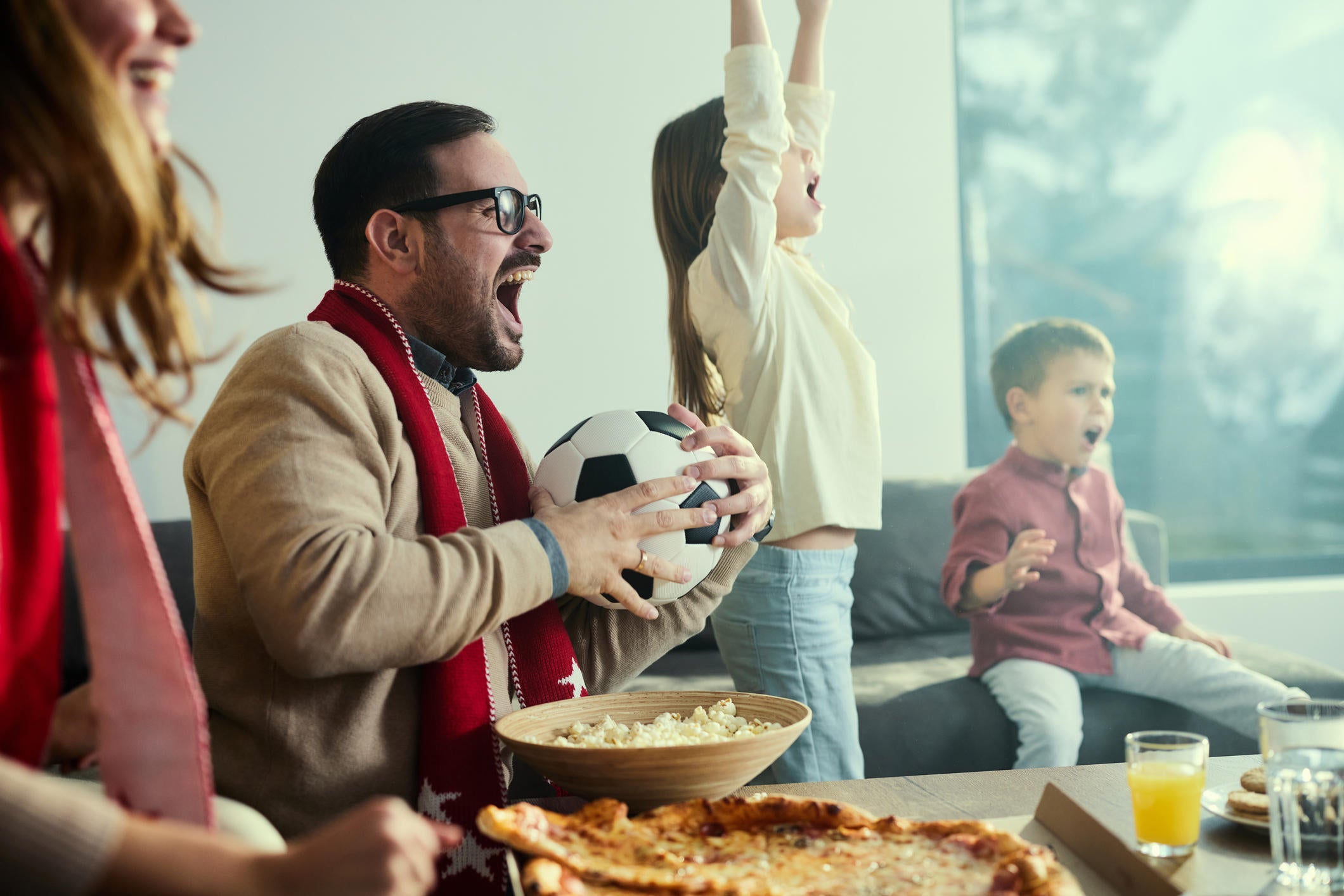 Even in the age of streaming, sports fans know that live TV is still vital to the viewing experience. So, if you love football, baseball, soccer, hockey or all of the above, keep reading to check out the best platforms for streaming sports games live. 
---
Top products in this article: 
Luxe sports streaming option: DirecTV Stream, $70 and up per month 
Affordable sports streaming option: Sling TV, $40 and up per month 
TV deal: 65″ LG G2 series OLED evo Gallery Edition smart TV, $2,197 (regularly $3,000)
---
Between the current NFL season and Premier League soccer, there's a ton of sports to watch in the next few months. So be sure to keep reading until the end to see our recommendations for the best streaming sales at retailers such as Walmart and Amazon. Here's our roundup of the best ways to stream live sports.
DirecTV Stream
DirecTV Stream isn't cheap, but it streams all the networks a sports fan could want, including NBC, Fox, ESPN and more. No matter what your viewing needs are, from keeping up with the 2022/23 NFL season to watching Premier League matches, DirecTV Stream should have a monthly package that will serve you.
How much does DirecTV Stream cost? 
Prices on DirecTV Stream services start at $70 a month. Right now, you can save $50 over five months on select packages when you add a DirecTV Stream device to your subscription.
DirecTV Stream, $70 and up per month 
---
Hulu + Live TV
A standard Hulu + Live TV subscription gets you more than 75 channels, including plenty that air sports such as CBS, FOX, NBC, ESPN, ESPN 2, USA and more. The streamer's live-TV tier grants you access to a wide range of live sports, including football games and Premier League matches. Plus other live events like the 2023 Golden Globes, all available live or on-demand. 
With a Hulu + Live TV subscription, you can watch on two screens at the same time, plus record live TV with 50 hours of Cloud DVR storage. Hulu + Live TV also includes access to the ad-supported Hulu tier, which has shows such as "The Dropout," "Only Murders in the Building," and more great Hulu original programming. 
How much does Hulu + Live TV cost? 
Hulu + Live TV starts at $70 monthly. New subscribers can try Hulu + Live TV free for seven days. 
Hulu + Live TV, $70 and up per month 
---
FuboTV
Though FuboTV offers a wide range of more than 100 channels, its main focus is sports. The streaming platform's most popular subscription plan provides access to NBA and NHL games, plus Fox (based on your local available channels), the NFL Network and optional RedZone.
How much does FuboTV cost? 
FuboTV plans start at $65 per month. FuboTV currently offers new subscribers a seven-day free trial. 
FuboTV, $65 and up per month
---
Sling TV
Sling TV is a great, budget-friendly streaming option for sports fans. Sling TV offers access to more than 40 channels, including ESPN, Disney, BBC America, Comedy Central, Discovery, MSNBC, NBC Sports, Syfy, FS1, TBS, and Fox (based on your local available channels). 
How much does Sling TV cost? 
Sling TV plans start at $40 monthly, with the most expensive base plan starting at $55 monthly. You have the option to add on special packages for an extra fee. New subscribers to Sling TV can try any plan free for three days. 
Sling TV, $40 and up per month 
---
Paramount+
Maybe you love Paramount channels such as MTV, Comedy Central and Nickelodeon. Maybe you just love anything related to "Star Trek," and you enjoy live sports games. If so, then Paramount+ might be right for you.
Get access to everything CBS Sports has to offer, including the NFL on CBS, the PGA Tour and the Masters, and NCAA Division 1 Men's basketball. Soccer fans will be especially happy with the tons of soccer action available on the platform, including the UEFA Champions League, UEFA Europa League and UEFA Europa Conference League.
On top of being the exclusive streaming home for all things Nickelodeon and "Star Trek," the platform is launching its long-anticipated "Halo" series later this month, along with a slate of other exciting upcoming projects.
How much does Paramount Plus cost?
Paramount+ currently has two subscription tiers available: The Essential plan is ad-supported and costs $5 per month, granting access to the platform's entire library. The Premium plan is ad-free and includes access to your local live CBS station for $10 monthly. You can also try Paramount+ free for one week.
Paramount+, $5 and up per month
Essentials and Paramount+ are both subsidiaries of Paramount.
---
Peacock
Peacock is NBCUniversal's streaming service; unlike others on this list, it offers a totally free, ad-supported tier with access to a limited number of titles in the Peacock library. The platform is now the exclusive home to popular, binge-worthy sitcoms such as "Parks and Recreation" and "The Office," but it's live sports that make up a huge part of Peacock's appeal. 
Premium Peacock subscribers enjoy access to live events via Premier League and WWE Network, plus motorsports, tennis, track and field, golf games and more.
How much does Peacock cost?
Peacock has three tiers — a free, ad-supported tier that grants you limited access to Peacock's library; an ad-supported, premium tier for $5 monthly or $50 annually; or an ad-free premium tier for $10 monthly or $100 annually. For access to live sports, you'll need a premium subscription. 
Peacock, $0 and up per month
---
The best TV deals right now
Looking to upgrade your sports viewing experience at home? Keep reading to check out the best deals on smart TVs, TV stands and more. 
Get the Samsung 'The Frame' TV on sale now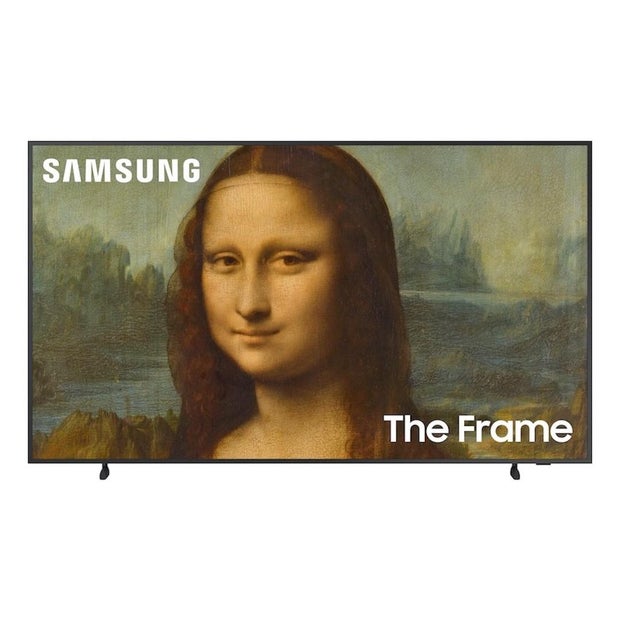 When you're not streaming shows or movies on Samsung "The Frame," the 4K set displays preprogrammed artwork, from Picasso to Basquiat, on its matte screen. It can also display family vacation photos that you've uploaded to "The Frame" from your phone or USB flash drive. So, yes, this TV puts on a show whether it's on — or off.
The 2022 model has the same gorgeous quantum-dot picture as the 2021 model. And like the 2021 model, the latest version upscales TV and movies to 4K. The 2022 "The Frame" boasts a new matte display with anti-glare, anti-reflection and anti-fingerprint properties.
55″ Samsung "The Frame" QLED 4K TV 2022, $1,397 (reduced from $1,500)
65″ Samsung "The Frame" QLED 4K TV 2022, $1,568 (reduced from $2,000)
75″ Samsung "The Frame" QLED 4K TV 2022, $1,999 (reduced from $3,000) 
---
Best budget Roku TV deals at Walmart
Looking for the perfect budget TV for the the new year? Head over to Walmart — the retailer has restocked a number of its bestselling budget Roku smart TVs. No matter what size or resolution you need, there's a deal for you.
Here's a list of the best Roku TV deals at Walmart. As of publication, all these deals are still available.
---
75″ Vizio QLED 4K smart TV: $798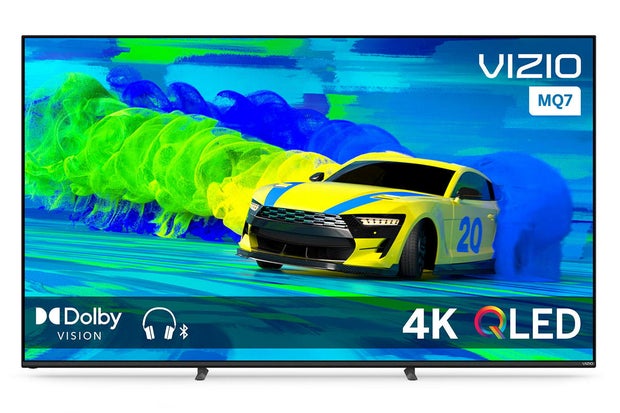 This 4.6-star-rated television features 4K upscaling with Dolby Vision HDR, 32 active dimming zones, pixel-level brightness adjustment, and a gaming mode designed to reduce lag. Includes a voice remote.
We've seen most Walmart TV deals sell out really fast this season, so if you're interested in scoring a top-rated Vizio television at a big discount, you'll want to act now.
75″ Vizio 4K QLED, $798 (reduced from $998)
---
LG G2 series OLED evo Gallery Edition smart TV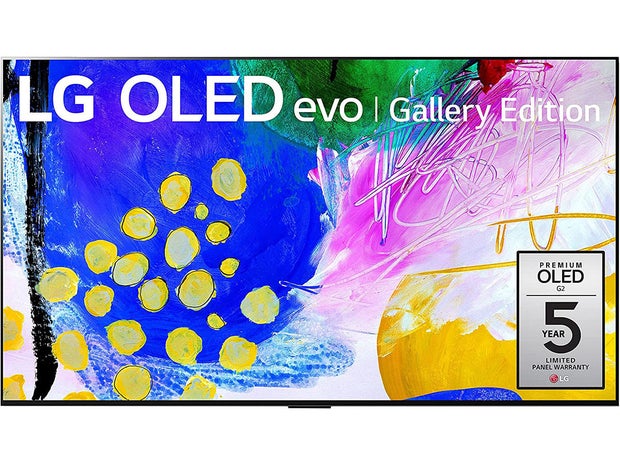 According to the brand, this LG TV designed to compete with Samsung's "The Frame," features a gallery design that "hugs the wall." This smart TV is meant to blend in seamlessly with any other wall art you might have. 
The OLED TV features 4K-upscaling, a Filmmaker Mode to enhance your viewing experience with Dolby Vision IQ and Dolby Atmos, plus built-in access to Netflix, Prime Video, Apple TV plus, Disney plus and LG channels.
An Amazon customer called the TV "the best 4K panel I've ever owned." "The panel actually does look like wall art hanging in my viewing room," they commented.
Hurry — this popular picture frame TV deal is running out of stock.
65″ LG G2 series OLED evo Gallery Edition smart TV, $2,197 (regularly $3,000)
---
65″ Amazon Fire TV Omni series 4K smart TV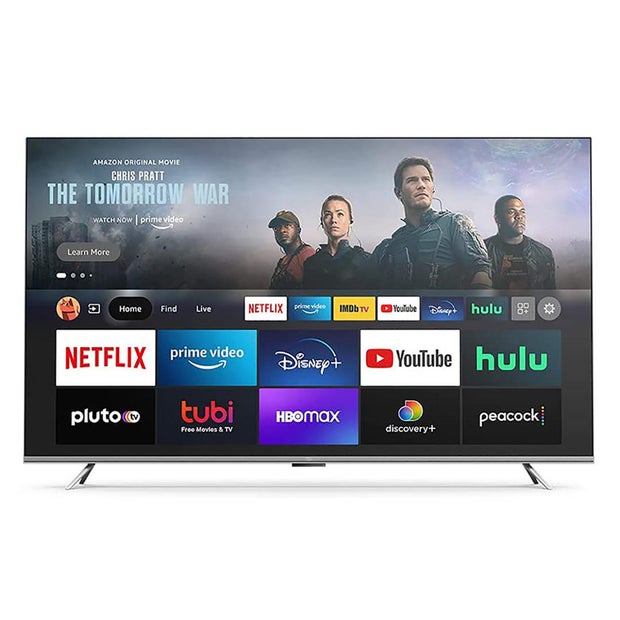 The Amazon Fire TV offers a 4K experience with support for Dolby Vision, HDR 10 and HLG. This smart TV is a must-have for Alexa owners. You can go entirely remote free and ask Alexa to play live TV, stream your favorite TV shows and movies, check sports scores, set timers and reminders, start video calls and more.
The Amazon Fire TV Omni series gives you access to over 1 million movies and TV episodes, plus the streaming platforms you subscribe to. Want to broadcast whatever's on your phone right into your living room? Use the TV's Airplay function to share videos, photos and music from your compatible smart devices to your Fire TV.
The Amazon Fire TV Omni series is available in multiple sizes. Prices vary.
65″ Amazon Fire TV Omni series 4K smart TV, $600 (reduced from $830)
---
Full motion TV wall mount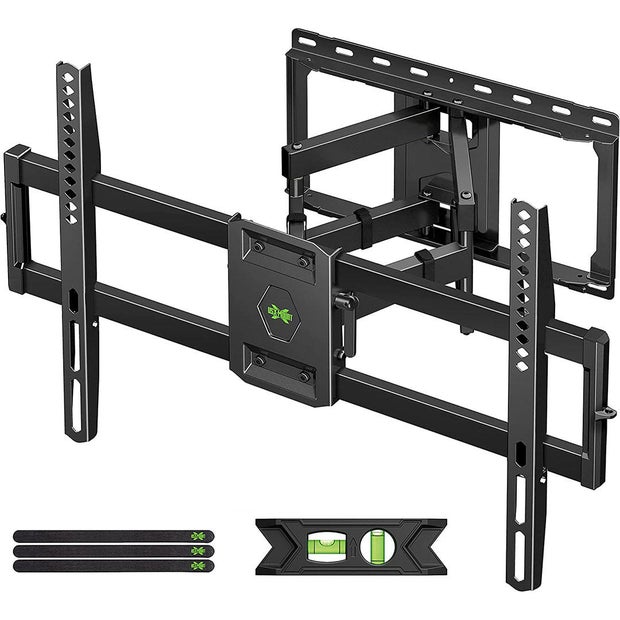 Mount your new TV with ease with this tilted 4.8-star-rated wall mount, now on sale at Amazon. It's designed to handle televisions ranging in size from 47 to 84 inches. 
Full motion TV wall mount (for 47″ – 84″ TVs), $56
---
Amazon Fire TV Stick with 4K Ultra HD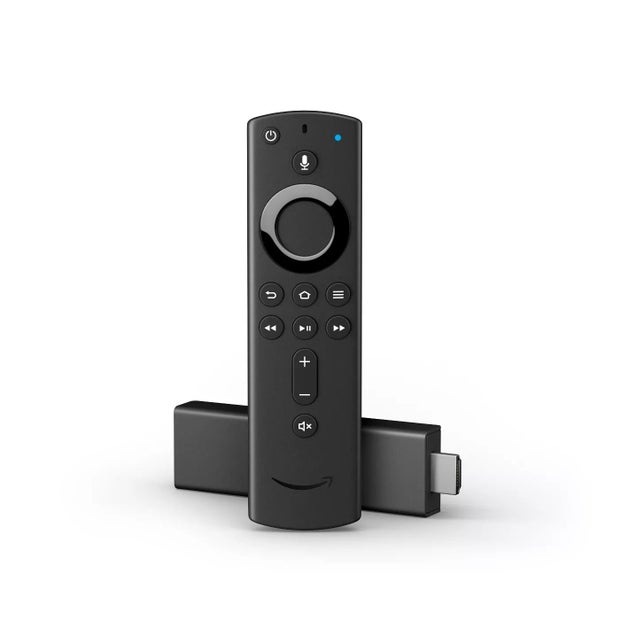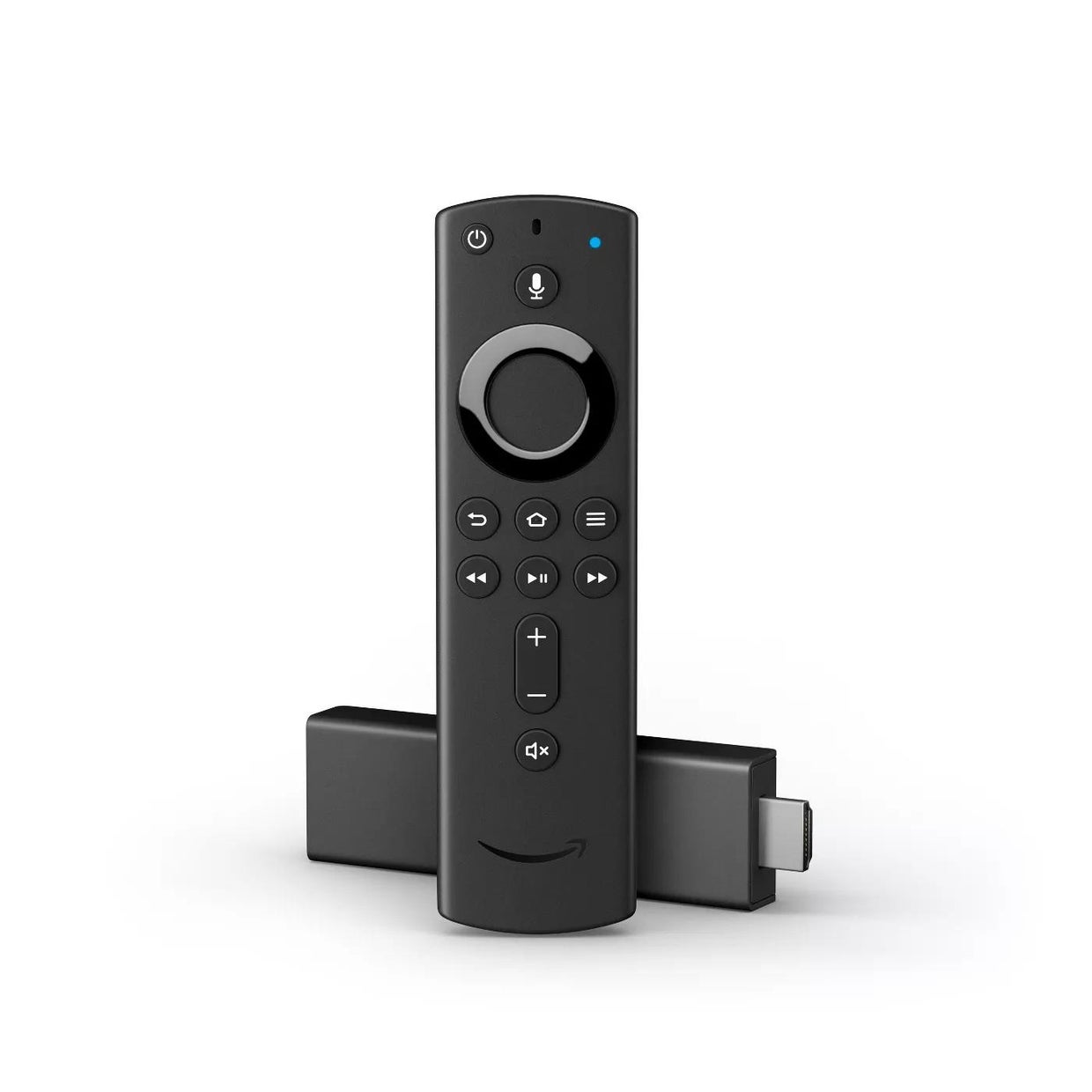 This Amazon streaming stick with a new Wi-Fi antenna design is optimized for 4K streaming. The Amazon Fire TV Stick pairs with compatible Bluetooth headphones and comes equipped with Alexa-enabled voice-control technology. 
Amazon Fire TV Stick with 4K Ultra HD, $50
---
Related content from CBS Essentials: