UFC Champion Valentina Shevchenko's Rare Photo in "All Her Glory" Goes Viral, Receives Praise From Fans
Valentina Shevchenko stands at the pinnacle of the UFC women's flyweight division. The multi-sports world…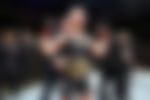 Valentina Shevchenko stands at the pinnacle of the UFC women's flyweight division. The multi-sports world champion has dominated the combat sports arena since she was a kid. And has only further scaled unimaginable heights in her illustrious career. While the fans majorly know her for UFC, Muay Thai, and kickboxing exploits, the Peruvian fighter also excelled at Taekwondo, as evident by her latest social media post.
ADVERTISEMENT
Article continues below this ad
The Kyrgyzstan-born fighter recently took to her social media accounts and posted a picture of her practicing Taekwondo kicks. Significantly, the photo dates back to when she was 12 years old.
ADVERTISEMENT
Article continues below this ad
What did Valentina Shevchenko post?
The current UFC champion is currently on a 9-win streak that stretches back to 2018. Notably, Shevchenko has defended her title 7 times after first laying claim to it at UFC 231 against Joanna Jędrzejczyk.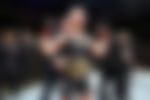 In the post, the 34-year-old fighter mentioned how she unearthed the vintage picture. Further, the prolific fighter also described her distinct look and training partner.
Thus, the #2 UFC women's P4P fighter wrote, "Found another cool picture in my mom's family album ❤️ Using a tree as a training partner since 2000 🙂 I am 12 years old here and short haircut 🙂👊🏻 Taekwondo ITF 👊🏻"
The 23-3 record holder comes from a family with a rich combat sports heritage. Her mother, Elena Shevchenko, is the president of Kyrgyzstan's national Muay Thai association and, remarkably, was a former champion in the sport herself.
Watch This Story: Is Valentina Shevchenko a spy? Some of the best talents of the UFC women's flyweight champion
Following in her mother and elder sister's footsteps, 'Bullet' began training for Taekwondo at the tender age of 5. Afterward, the Tiger Muay Thai product transitioned to kickboxing, and later on frequently shifted between kickboxing and MMA.
How did the fans react to Shevchenko's old training picture?
The fans were in awe of the flyweight fighter's unique choice of training partner as she practiced her leg kicks.
One fan wrote, "even back then no one wanted to be on the receiving end of Valentina's kick"
Another fan commented, "1 milisecond later that tree is still flying somewhere in the world"
One user referred to the rich sporting heritage of the Shevchenko family. Thus, they commented, "Dang! It runs in the entire family. Makes sense why you're a dominant champ"
A comment read, "NO WONDER YOU HAVE SUCH A POWERFUL KICK PRACTICING ON TREES WOW"
ADVERTISEMENT
Article continues below this ad
Someone pointed out, "Poor 🌳 got hurt for no reason"
An MMA fan declared, "A martial artist in all her glory…" [translated]
ADVERTISEMENT
Article continues below this ad
Lastly, a user announced, "You are the most complete fighter in the UFC let's get the trilogy" [translated]
What do you think of this vintage picture? Are you also amazed by Valentina Shevchenko's skills? Let us know in the comments below.