Ugly Olympics Facility Photo Goes Viral: Sports Fans React
The Winter Olympics in Beijing have been underway for a few days, but a recent…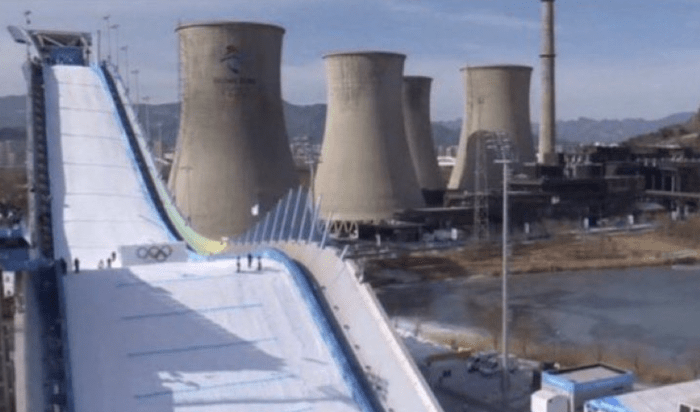 The Winter Olympics in Beijing have been underway for a few days, but a recent photo has some fans in an uproar.
NBC cut to some freestyle skiing during its coverage recently and in the background, there are a few massive smokestacks.
There's no smoke coming out of them during this shot, but it's still not a good look.
The sports world also didn't consider this to be a great look when it was shown live and compared it to some American cities who could bid in the future.
The Winter Olympics currently runs till Feb. 20, which is when the closing ceremony will take place.
If another shot similar to this is shown, it won't be long until sports fans continue to compare it to some other cities.