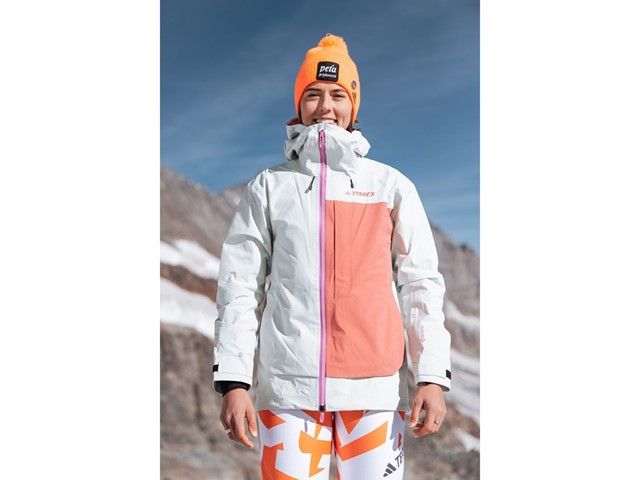 Today, adidas TERREX announces the signing of two world class alpine skiers for the upcoming winter season and beyond. Joining existing adidas TERREX athlete and 74 World Cup race winner, Mikaela Shiffrin, are Olympic Gold Medallist and 2021 World Cup champion Petra Vlhová of Slovakia, and the winner of New Zealand's first Alpine World Cup medal in 17 years, Alice Robinson. While all three remain competitors on the slopes, they are united by their dedication to making their own impossible possible.
Carla Murphy, General Manager, adidas Terrex, comments:
"At adidas TERREX it is our ambition to work with athletes that not only share our values and passion for outdoor sports, but also those who are trying to break their own boundaries of performance. That's why we are thrilled to announce a partnership with three of the world's most accomplished and progressive alpine racers who are coming together for the first time with adidas TERREX." 
To celebrate the partnership and showcase each athlete's personal journey to reach their own 'summit', adidas TERREX has designed bespoke race suits for each athlete. Mikaela's suit is inspired by her unwavering determination and unbelievable speed, represented in the bold deconstruction of the iconic TERREX graphic in classic black and white. Petra's suit features a depiction of one of Slovakia's most beautiful mountains, Kriváň, as well an orange colourway to reflect the sunrise she enjoys during early morning ski sessions, which is when she finds peace and connection. Alice's suit tells the story of a path carved in an unlikely location where she found her love for the sport with the inclusion of the silver fern and star, paying homage to her native New Zealand.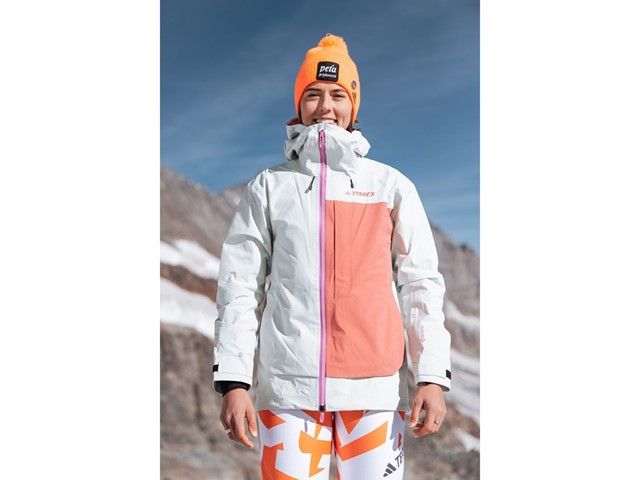 adidas is a brand I have worked with and admired for years, but to now also partner with adidas Terrex on a global scale is a dream come true. And having the opportunity to co-create and design my own race suit with adidas Terrex's designers has been an amazing experience. Some of my favourite moments are when I'm skiing at sunrise – especially at home in Slovakia. That is when I am truly at peace and connected with the nature around me, which is why I wanted to reflect that in the design of my race suit.

Petra Vlhová, adidas TERREX athlete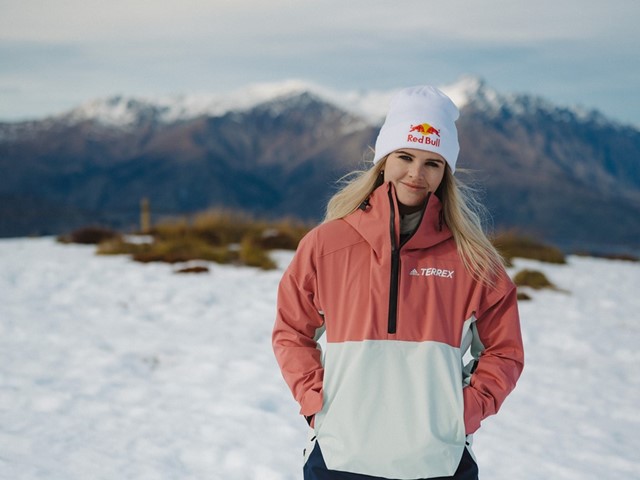 I come from a small island on the other side of the world which, by comparison to the majority of the alpine racing community, means we have to take a slightly different path to reach the main stage in the sport. That is why I am honored to have partnered with adidas TERREX and get the opportunity to stand alongside some of the best and most successful alpine skiers in the world.

Alice Robinson, adidas TERREX athlete
All three athletes will participate in the FIS World Cup Season kick off in Sölden in October, where Petra and Alice will also premier their race suits for the first time.
Shop the 2022/23 winter sports collection here