U.S. soccer star Alex Morgan on Wednesday supported the inclusion of transgender kids playing youth sports in competitions against the gender they identify with instead of their biological sex.
Morgan told reporters before the upcoming SheBelieves Cup next week, she and her teammates are not going to "shy away" from hard conversations or "taking a stand for what's right." Her comments come after Becky Sauerbrunn wrote an op-ed in support of trans kids playing sports as well.
CLICK HERE FOR MORE SPORTS COVERAGE ON FOXNEWS.COM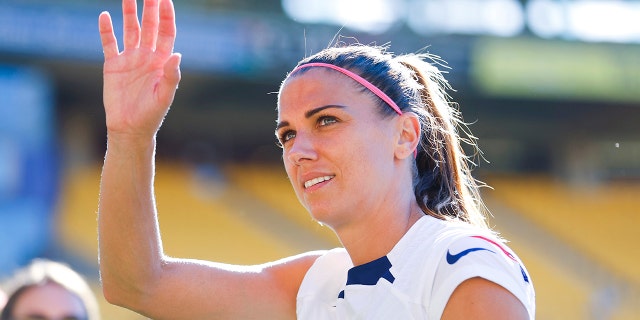 "Playing in Florida and Texas, that's something that the team definitely needs to look at," she said of bills in state legislature that restrict transgender girls from playing against biological girls.
"The inclusion of trans kids in sports is the inclusion of kids in sports. Everyone should have the ability to play sport. And the fact that it's being taken into politics so big is really sad. And I think it's at the cost of trans kids' lives. It's really sad, and I feel like what Becky said was great. And for this team, we've always been very vocal with where we stand and I think we'll continue to do that."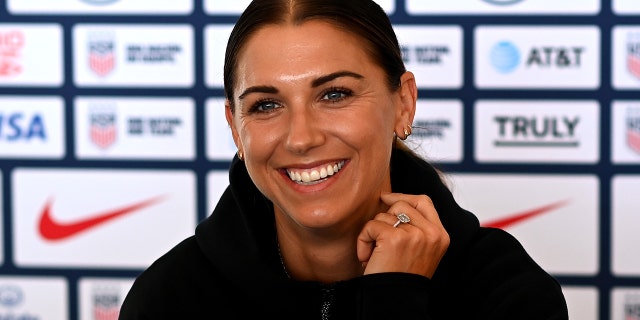 RILEY GAINES, EX-KENTUCKY SWIMMING STAR, CALLS ON THOSE WHO PRIVATELY SUPPORTED TO STEP OUT OF THE SHADOWS
Former Penn swimmer Lia Thomas' emergence in the pool during the 2021-22 swimming season ignited the debate when she started to defeat opponents soundly. The transgender athlete and the raging debate over her eligibility and whether it was fair for her to compete sparked change in sporting bodies.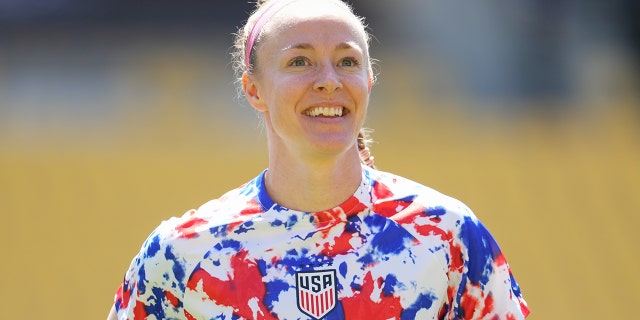 CLICK HERE TO GET THE FOX NEWS APP
Sauerbrunn was the latest to come out and support trans kids. The 37-year-old center back wrote in the Springfield News-Leader she can "assure you that playing with or against transgender women and girls is not a threat to women's sports" without explaining why.
The Associated Press contributed to this report.