Current Viral Sport
Watch: UFC Sensation Paddy Pimblett Makes His Dog Apologize to the Woman From Viral Doorbell Video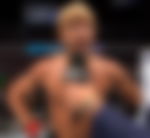 Paddy Pimblett, a UFC lightweight star, recently made headlines for all the wrong reasons. After his UFC 282 fight, Pimblett received a lot of backlash and criticism from fans and the media after the judges declared him the victor in the fight against Jared Gordon. However, one of the greatest UFC fighters of all time, Georges St-Pierre, gave some valuable advice on how to handle the situation.
Pimblett is recently in Thailand training for his next potential fight, however, fans are not happy with his current shape. He uploaded a video on his YouTube channel about his dog. He revealed how he was sending his dog for training under Nick White, who has previously trained Jon Jones' dog. This video showcases Pimblett's playful side. Moreover, it also highlights his love for his pet and his commitment to making things right.
The highlight of the video, however, was when Pimblett made his dog apologize to the neighbor for ruining her lawn earlier.  The video highlights Pimblett's day-to-day persona, making it a hit among his followers. Fans appreciated Pimblett's lighthearted approach to a difficult situation in the video.
ADVERTISEMENT
Article continues below this ad
Paddy Pimblett offers a personal apology after viral video
Paddy Pimblett made headlines again, but this time for a much different reason. He went to the house of the lady whose porch was ruined by his dog and personally apologized. Pimblett was shocked at how viral the video of his apology went and couldn't believe how many people were talking about it. He said, "I still can't believe how mad that went, you know… more people ask me about that video, than me opponents."
ADVERTISEMENT
Article continues below this ad
Abbey, the neighbor, also acknowledged how viral the video went. She said that people were messaging her, asking if it was her in the video. She replied, "People were messaging me saying was this you? Because of me voice. I've never felt so embarrassed for weeks after…"
Pimblett explained why he felt the need to apologize in person. He said, "I need to apologize in person… because Laura said the same thing. We just got the dog back off my bird. She just had to knock on someone's house and ask for a bottle of water. Like literally just 10 minutes ago." Pimblett's personal approach to the situation showed that he is a responsible pet owner who takes his obligations seriously. He is not only a talented fighter but also a caring person who goes above and beyond to make things right.
ADVERTISEMENT
Article continues below this ad
Abbey shares the story behind Paddy Pimblett's viral apology video
When asked about how the video of Paddy Pimblett apologizing for his dog's misbehavior went viral, Abbey revealed th sent it to her family's WhatsApp group.
She went to sleep, and when she woke up, the video spread like wildfire. Abbey said, "I fell asleep. I woke up and my phone was going mad and I was like what's going on here? Then someone's like Abby it's all on the Bible I was thinking oh no."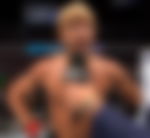 Paddy Pimblett added that the video had even made it onto American sports channels like Sports Center and ESPN. He said, "The way you fell asleep right away. I was awake. By the time I got home, I got sent that like three times. And you know what it's like in Liverpool. It's so small, everyone knows everyone." Despite the sudden fame, Abbey was forgiving. Pimblett even made his dog apologize. He told his dog, "Say sorry lad."
Watch This Story: Joe Rogan's reaction to Paddy Pimblett UFC 282 controversy speaks volumes