Wilkinson and Gibbons win as 3X9 Series enters home stretch | Outdoor Sports
With 21 weekly tournaments now completed, the 3X9 Series marches toward its final regular season…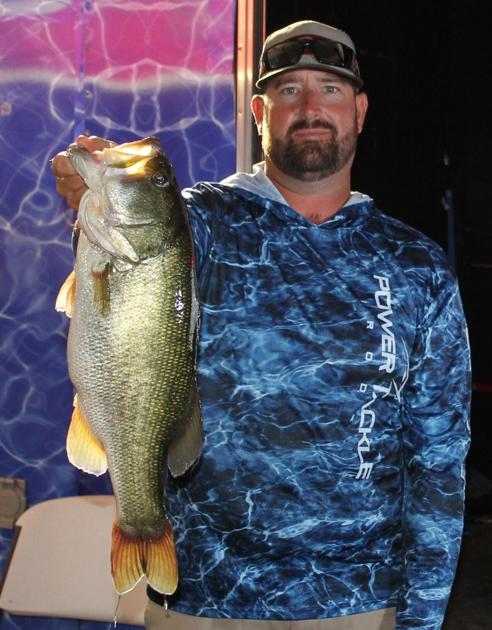 With 21 weekly tournaments now completed, the 3X9 Series marches toward its final regular season event scheduled for the last Tuesday in September.
First place this week went to Chris Wilkinson and Joshua Gibbons. They earned $1,045 for their 12.88-pound three-fish limit.
Second place went to Garrett Hennig and Brandon McQueen. The men placed 12.44 pounds of bass on the scales and took home a check for $280.
Once again, the Barnes brothers, Daniel and Adrian, finished in the money with a third place, 11.16-pound catch, earning them $145.
Last week's victors, Justin Rogers and David Kipp, finished in 29th place this week.
This week's "big bass" money, awarded to the angler capturing the single largest fished weighed in for the event, went to Charlie Gantenbein. He earned $340 and placed fifth with his partner, Mike McClafferty.
When asked about the circumstances surrounding the catch of his 7.06-pound fish, Gantenbein said, "Last night turned out to be a grind for my partner and I. I went out Sunday evening to do some spot-checking and ended up finding four locations holding solid fish. Turns out that timing is always key.
"I could see the fish on my forward-facing sonar but wasn't able to get them to react. I bounced around from spot to spot, hoping they would decide to eat. Finally, the big fish got hungry for a 12-inch Power Worm around 8:30 p.m. Twenty-eight feet of water in standing timber."
This week turbulent weather greeted the 48 teams competing to land the heaviest three-fish limit in the event's three-hour allotted time.
Scattered rain showers moved over Central Texas from west to east during the event, bringing cloud cover, a break from the direct sun and high humidity levels. Stillhouse Hollow Lake's elevation stood at 0.43 feet above full pool level, and the surface temperature stood around 85F.
A total of 73 fish were weighed in, and Dean Thompson, tournament director, reported a 100% live release rate. These fish weighed a combined 206.07 pounds, yielding a per-fish average weight of 2.82 pounds.
Anglers interested in participating in this weekly tournament that is open to the public may contact Thompson at 254-690-3474.