Water Sports
Windsor professor calls for judicial inquiry on abuse in sports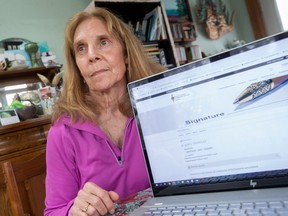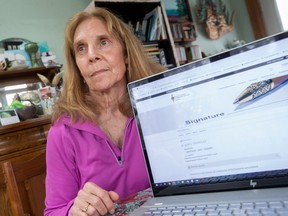 Article content
A retired University of Windsor professor fighting for change in sport to bring an end to abuse and harm of athletes hopes to put pressure on the federal government to launch a judicial inquiry.
Article content
Victoria Paraschak is a member of Scholars Against Abuse in Canadian Sport, a group of more than 100 academics from across the country calling for an independent judicial inquiry into all forms of abuse — psychological, physical and sexual — in sport.
Article content
Paraschak said individuals carry the scars of abuse throughout their life. Abuse can manifest through racism or toxic environments that bring "an expectation of masculinity that makes people put their bodies as risk and makes things like sexual abuse more likely to happen."
Young athletes can be encouraged to get back in a game even though they're injured or concussed.
"There are different forms of abuse but they all have different underpinnings of not really putting the wellbeing of the athlete at the heart of how they're treated," she said.
Article content
And Paraschak said there's a need to look at the issue systemically as opposed to only investigating when something happens.
"What we're arguing for is having an inquiry that really tries to look at the underpinnings of the practices in Canadian sport that allow for all the different forms of abuse to show up," Paraschak said. "This has been going on for decades.
"There have been efforts made to address it but they're clearly not working."
After a huge increase in personal accounts by athletes saying they were abused by their coaches in all types of sports, from hockey to gymnastics, cycling, figure skating, soccer and water sports, the federal government established the Office of the Sport Integrity Commissioner.
Article content
Paraschak said the office handles the elite level of sport abuse only.
"A lot of money's going to be pumped into it and it's for a very small part of the issue," she said. "A lot of the abuse is happening at the community level.
"And all the way up to the top. It all needs to be addressed."
The retired kinesiology professor said one of the more important values to a judicial inquiry would be "Canadians acknowledging we have a serious problem in sport" and in recognizing the vulnerability of children and youth, "we have additional responsibilities for them.
"Clearly we're falling short in protecting youth when it comes to abuse."
The Scholars Against Abuse in Canadian Sport penned a letter to Prime Minister Justin Trudeau and are now attempting to put pressure on the government with a petition that Paraschak said Windsor West MP Brian Masse will present in the House of Commons.
Article content
The online petition, which has garnered more than the required minimum 500 signatures, is open until March 12 at https://petitions.ourcommons.ca/en/Petition/Details?Petition=e-4302.
Hockey Canada signs on to Abuse-Free Sport following months of controversy

Sexual assault 'allegations are not facts,' argues Gymnastics Canada CEO to MPs
Paraschak said there are signatures from people from across the country, from almost every province and territory.
Once the petition is presented, the government will have six weeks to respond.
"Part of the issue with sport is that people really value it," Paraschak said. "And so what are the good things that happen in sport that we can keep building on.
"But then identify where the problems are occurring systemically. And start to build practices that ensure that those things are minimized and that we optimize the reasons that people find value in sport."
Read the letter here:
Letter – Scholars Against Abuse